Restaurants, Bars, Night Clubs in Moscow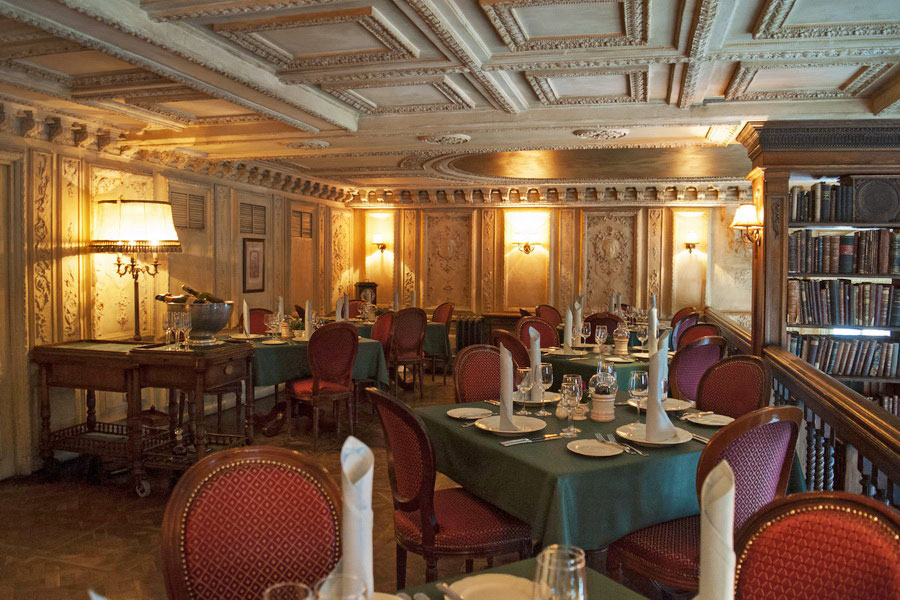 Restaurants and Bars of Moscow
The history of restaurant culture and traditions numbers several centuries. Gilyarovsky, a well-known journalist and writer, in his book "Moscow and Muscovites", wrote that the traktir (outdated name of hotel with a restaurant) replaced both stock markets for traders who concluded a bargain of many thousands while having a cup of tea; and a dining room for singles, and hours of rest in friendly conversations for everyone, and place of business visits, and orgy for all, from a millionaire to a tramp"
Today, Moscow has more than half a million restaurants, bars, coffee shops and snack bars. And every institution has its own unique look, some are decorated in the style of hi-tech, others resemble the royal palaces, thirds reproduce the Soviet era. In Moscow restaurants, you can taste dishes of Russian, Uzbek, Georgian, Armenian, Ukrainian, European, Italian, French, German, Chinese, Japanese, Latin American and other cuisines.
Cafe Pushkin
Yelki-Palki Tavern
Hard Rock Cafe
Restaurant Turandot
Restaurant "Expedition"
Dragon Temple
In darkness?
Sudar
Aurora
Moscow Clubs
Moscow is rich in facilities for night entertainment. Every club has its own contingent of visitors, its policy and even its own club philosophy. To visit a club, Muscovites always dress fashionable and expensive: it is almost impossible to get into the majority of clubs in sport and comfortable clothes to get into the club. Choosing between beauty and convenience, Muscovites prefer beauty. The diversity of musical styles is striking: disco 80's, and R'n'B, of course, House, Hip-Hop, Disco, Trance, Latino, lounge and rock. As a rule, a nightclub is part of an entertainment complex, and their visitors may spend time playing bowling or billiards, dancing at the disco, visiting a restaurant or just sitting at the bar.
Summarizing all above mentioned we can say that no matter what music you prefer, what goals you pursue, how much money you have, you can always find a nightclub that will satisfy all your expectations.
Petrovich
Club is Your Bar №1
Disko-club Leningrad
Famous
IKRA
World's Roof
ZONA