Moscow Zoo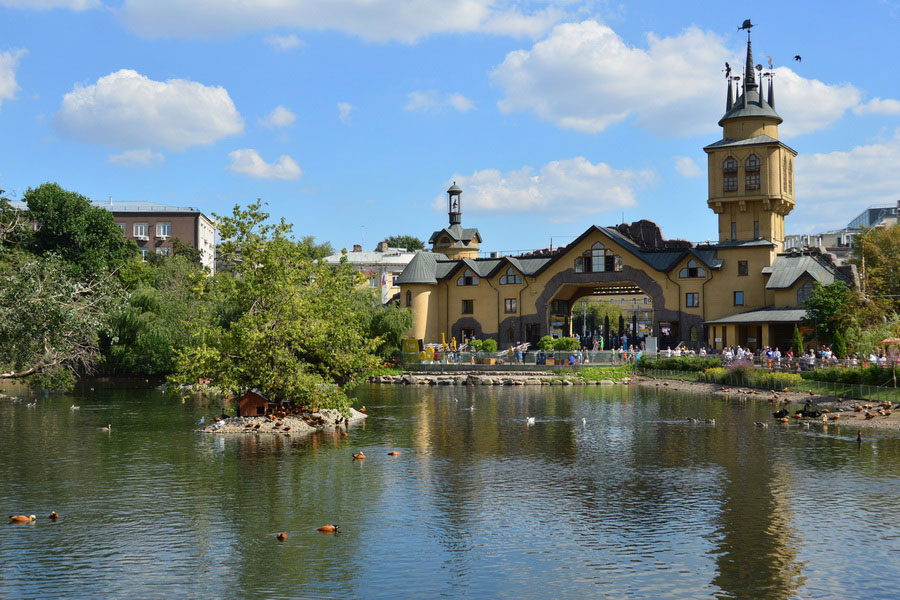 Moscow Zoo was founded in 1864 and is one of the oldest Zoo in Russia. For this time it turned into a large scientific and nature conservation agency.
In the Moscow zoo, there are 6904 of more than a thousand species of animals. Animals and birds are housed in open enclosures and pavilions, which are close to their habitual environment. And one of the most famous buildings of the Zoo is an Isle of animals, separated by a moat: Amur tigers, striped hyena, Himalayan bears and Asiatic lions live there.
The Pavilion "Night World" resembles a dark cave, where illuminated cages are placed. In the enclosures there are holes which are arranged in such a way that one of the side adjacent to the sight glass. Large and small rodents, as well as representatives of the order bats hide in these shelters.
The Exotarium is also located at the Zoo. Exotic fish and sea animals which live in the Pacific and Indian oceans live here in huge aquariums. Also, here is the Dolphinarium, where you can watch performances of these amazing animals, or to swim together with the dolphins.
For the youngest visitors to the zoo offers children's playgrounds and a cafe.