Secret bunker
Secret Bunker Tagansky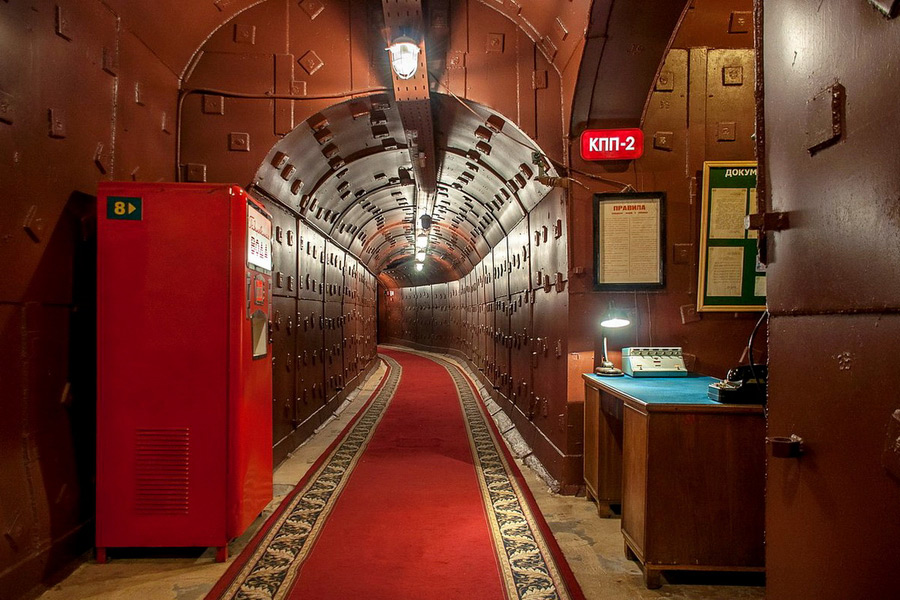 source: fotopunk.f5.ru
A secret bunker in the Taganka was built in case of nuclear attack during the Cold War in 1956. The bunker served until the mid 80's, and then became a museum. The entrance to the bunker is disguised as a two-storey house of Stalin epoch, but if you want to go down to the dungeon, you need to walk to go down to a depth of 60 m.
The excursion is conducted on the most secret fourth block. Even those who worked on other three blocks of the building did not know about the existence of that object.
Guides in military uniform lead tourists through the corridors with dark opening floor and endless stairs and through the rooms with the recreated atmosphere of the Cold War. Here you can see the transmitter (to communicate, among other things, with responsible for launching a nuclear bomb), telephones (including government line phones), Kalashnikovs, Geiger counters for determining the level of radiation, gas masks and so on. This "traveling in time" ends in the cinema, where the tourists can watch documentaries about what was happening during the Cold War".
Also, each group (5-10 people) are undergone to mother wit tasks and some physical activity: overcoming obstacles on a rope, running in masks, shooting from an air weapon.
There are two large halls for corporate parties on the second floor of the bunker. Now the Bunker is a worship place not only for tourists but also for the diggers, psychics and extremals.