Nizhny Novgorod, Russia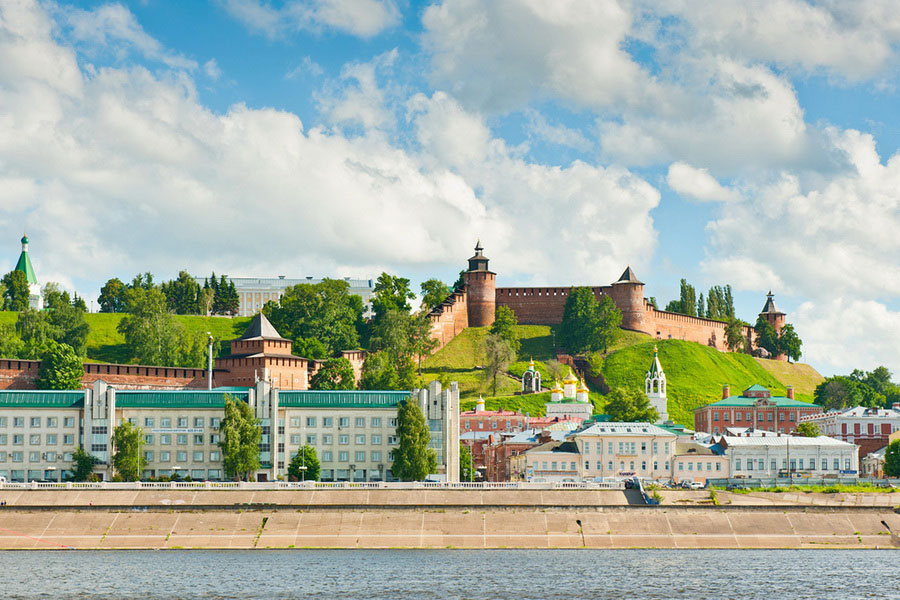 Tours, Attractions and Things To Do in Nizhny Novgorod
Nizhny Novgorod is the fifth largest city in Russia with a population exceeding 1.2 million. The city is located at the confluence of two rivers - the Volga and Oka. It is the center of Nizhny Novgorod region and Volga Federal District, as well as one of the country's major administrative, economic and cultural centers.
Furthermore, Nizhny Novgorod is the Russia's largest industrial center with the enterprises of mechanical engineering, metalworking information technology playing a leading role.
Nizhny Novgorod was founded in 1221 by Prince Yuri Vsevolodovich to protect Russian borders. Under Ivan III, Nizhny Novgorod was a sentry city. It had a regular army. This was the place for Moscow to march against Kazan.
Nizhny Novgorod made a great contribution to the construction of the Russian state. In 1612, Kuz'ma Minin and Prince Dmistry Pozharsky's militia from Nizhny Novgorod played a decisive role in the liberation of Moscow from Polish intervention.
During the Soviet period from 1932 to 1990, the city was named after Maxim Gorky, the Great Russian writer who was born there. From 1959 to 1991 it was a "forbidden" city for foreigners because of defense plants, located there. On October 22, 1990 the city got its former name, and about at the same time, it began developping tourist business.
Today, the city, once playing such a significant role in the history of Russia, is developed into a modern metropolis. So, the urban development plan intends to build a metro bridge, cableway, funicular, and a new branched transport infrastructure there. Furthermore, Nizhny Novgorod is the Russia's largest center of river cruise tourism and venue of Nizhny Novgorod fair-based major international exhibitions.
Nizhny Novgorod is one of the richest cultural centers of Russia. The most prominent artists have received education in the local theater and art schools. The city has opened a large number of theaters, museums and cinemas.
This city can surprise any traveler by an entwinement of modern and ancient buildings, each time rising before your eyes in a completely unexpected appearance.