Uzbekistan Trip Planner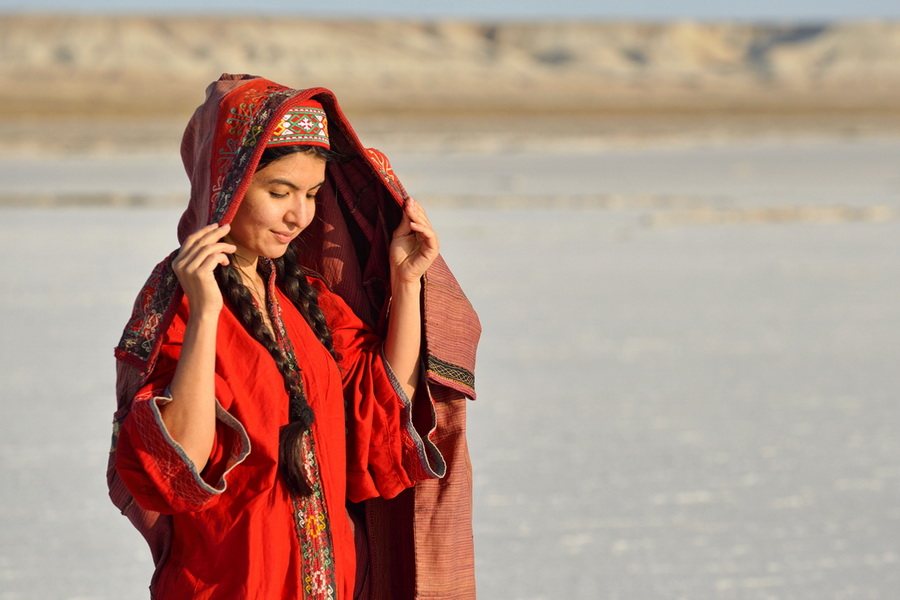 Uzbekistan Trip Planner | Barsa Kelmes
What do you need to know before your trip to Uzbekistan
To ensure that your choice of departures, tours and hotels are available, we highly recommend an early reservation, especially during the high seasons, which run from mid April through mid June and from the end of August through early November. Before traveling to Uzbekistan you can make an online reservation using our online reservation form. To give our guests good impressions from a trip to Uzbekistan we try to organize small groups, usually not more than 10 - 15 participants per guide and tour leader.
How to get to Uzbekistan
The most convenient way to travel to Uzbekistan is by plane to Tashkent, the capital of the country, from the main international airports of Europe, Asia and Middle East. Tashkent is served by several international airlines. National company Uzbekistan Airways offers regular flights to London, Frankfurt am Main, Paris, Beijing, Bangkok, Delhi, Istanbul, Kuala Lumpur, New York, Seoul, and Tel Aviv. Further, in addition Uzbekistan Airways offers flights to many destinations within the CIS and Uzbekistan. Also you can get to Uzbekistan by train, this kind of trip.
Arrival
There is green channel in all international airports of Uzbekistan. If you arrive in Uzbekistan without any prescription medications (narcotic, psychotropic, list can be found here) you do not need to fill out customs declaration form and can exit through green channel. Travellers who have prescription medication from the list, must go through red channel and fill out the customs declaration form in two copies. All prescription medications should be declared. Do not forget to take your copy of declaration stamped by customs officer and keep it until you leave Uzbekistan. The same customs declaration procedures apply to all Uzbekistan land border crossing points.
Registration
All foreign nationals are required to register their stay within 72 hours of arrival in Uzbekistan. If you are staying at a licensed hotel, registration is done automatically when you check-in (please double check with budget hotels, as some are not eligible to register). Your hotel will give you a registration slip, which you need to carry (in your passport) at all times for the duration of your trip as you might be required to show it. Please be advised that staying at private premises and failing to obtain a registration paper might cause issues at departure. When you exit Uzbekistan, your passport and visa validity will be checked; at this point immigration officials may require you to provide evidence of where you stayed every night. So make sure to have your hotel registration slips handy (preferably clipped into your passport).
Accommodation
Uzbekistan tourism infrastructure has been actively developing during the past few years, making the travel to Uzbekistan more comfortable. Many good hotels were built in Tashkent, Samarkand, Bukhara, Khiva and other big cities, which comply with modern hotel standards. In addition, there are some family-run hotels and B&B hotels which offer a suitable accommodation at much lower price. Most hotel rooms are equipped with a shower, private bath, air conditioning, telephone, satellite TV with international channels like CNN, BBC, ESPN.
Cash and travelers checks
It is possible to exchange US Dollars, Euros, UK pounds and Japanese Yen into Uzbek soums at banks and exchange offices in hotels. Exchange offices and banks do not accept hard currency banknotes that are old, worn out, have handwriting on, torn, lined or wrinkled. Such banknotes are accepted only in one branch of National Bank of Uzbekistan in Tashkent for about a 10% fee. It is extremely difficult to change soums back into dollars at reasonable exchange rates, so it is advised that you spend what soums you have before leaving the country. American Express Travelers Cheques are not recommended during your trip to Uzbekistan, as they draw hefty fees and cannot be exchanged at favorable rates.
When you're changing money, make sure to count the cash you get right then and there to avoid any confusion later.
Credit Cards and ATM Machines
Credit cards are not widely accepted in Uzbekistan outside of upscale restaurants and hotels in Tashkent. Shops, restaurants and local transport prefer to be paid in Uzbek soums. Some upscale hotels in Tashkent, Samarkand and Bukhara accept Visa cards. Master cards are less frequently accepted. ATM machines becoming widespread in Uzbekistan. Upscale hotels in Tashkent usually have separate ATMs for Mastercard and Visa cards that dispense US dollars, but one or both are often out of order or out of cash. A few banks in Tashkent across the country have ATMs that accept Visa or Mastercard as well, although they are subject to the same uncertainties. Always have a backup plan. A more reliable way to get dollars is to go to a local bank and get a cash advance on your credit card. A few banks accept Visa cards (KDB Bank Uzbekistan, National Bank of Uzbekistan), while only Asaka Bank can perform Mastercard cash advances. Banks charge 2 to 4% of the amount being withdrawn for this service.
Bank working hours: from 09:00 till 16:00, lunch break from 13:00 to 14:00
Closed on Saturdays, Sundays and holidays.
Exchange offices working hours: from 08:00 till 18:00 and 24 hours in big hotels.
Internet Access
Travelers will find the easiest internet access in Uzbekistan by logging on to Wi-Fi hotspots. Hotspots are often available at hotels, cafes, restaurants, or shopping centers. The quality of Wi-Fi varies greatly depending on the city and source, however. Neither ADSL nor fiber optic providers in Uzbekistan offer their services to foreign citizens and none have packages for tourists. The only option for regular internet access is the mobile internet available from Uzbek cellular companies. Tariff plans often include a certain amount of mobile data, but it is very popular to purchase individual internet packages. Also, some mobile operators offer special rates for tourists. You can buy a SIM card and/or internet packages at the main offices of each telecom operator as well as at major airports in Uzbekistan. More information about accessing the internet can be found here.
Travel Insurance
For our customers' safety and piece of mind, travel insurance is compulsory for all tour participants. At the time of booking, each traveller must arrange his or her own insurance with a reputable insurer. This insurance should provide comprehensive coverage for the full duration of the tour, including coverage for personal injury, medical expenses, repatriation expenses, loss of luggage, and expenses associated with the cancellation or curtailment of a tour. We recommend you arrange your insurance through a company in your home country, to make it easier if you need to make a claim. If you become ill during one of our tours, we will provide you with as much support as we can, but all hospital expenses, doctors' fees, and repatriation costs are your responsibility. Unfortunately, Advantour is also unable to provide a refund if you have to cut your tour short due to illness.
Personal medication
There are medications circulation of which on the territory of Uzbekistan is prohibited or limited. Generally, the limited circulation medications list consists of sedative, tranquilizing, and pain relieving drugs (for example, Temazepam, Valium, Xanax, Morphine, Codeine, Librium/Novopoxide, Halcion, ProSom, Xanax, Ativan).
If you intend to bring medications to Uzbekistan which is in limited circulation in Uzbekistan, you must declare them on arrival and departure from Uzbekistan in customs declaration form and bring the doctor prescription in your native language.
Not declaring the medication containing narcotic and psychotropic substances or absence of doctor's prescription may be subject to criminal charges.
An extended list of medications circulation of which is prohibited or limited on the territory of Uzbekistan is available here.
Note: Your regular medications, which you would never think, may contain narcotic or psychotropic substances, for example in some countries Panadol and Cold & Flu contains Codeine, or Sudafed contains Pseudoephedrine, both need declaration.
It is allowed to import and export the following medicaments without doctor's prescription for personal use in the amount of 10 medicaments of different names and no more than 5 packs of each; medical devices in the amount of no more than 5 units.
Each pack should contain:
For solid finished dosage forms (pills, dragees, granules, powder, capsules) – no more than 100 units;
For powders used in preparation of solutions – no more than 500gr;
For homeopathic medicaments in the form of granules - no more than 50gr;
For infusion solutions and solutions for oral intake – no more than 500ml;
Solutions for injections – no more than 10 ampules or no more than 10 vials;
For externally used medicines - no more than 200 ml or 200gr.
Medicines should be in the original container of the producer.
If the amount of importing and exporting medicaments exceeds above stated numbers, tourists are required to provide a document to the customs office issued by a medical institute of the country of residence. The document should indicate the list of medicaments intended for his/her personal usage, dosage forms and recommended amount for the course of treatment.
It is allowed to import / export five different (names of) psychotropic drugs, maximum 2 packs of each for personal use without a prescription.
While passing customs at the border checkpoints, individuals are required to declare (Point No.6 of Customs Declaration) drugs and psychotropic substances, and provide the document issued by a medical institution of the country of residence with indication of the medical preparation, its medical forms and recommended quantity for the course of treatment.
Departure from Uzbekistan
Preparing for departure
The departure procedure at the airport is straightforward: Check in for the flight, go through customs (please see Customs Declaration Forms instructions for departure) and passport control, pass through security and board the plane. For international flights travelers are advised to arrive at the airport 2 ½ to 3 hours before their departure time. Before leaving the hotel for the airport please check the following documents: passport, registration forms provided by hotels or OVIR (the police branch that handles visas and registrations - see "Registration", below), Entry Customs Declaration Form, air-ticket and validity of Uzbekistan visa in your passport. If your Uzbekistan visa expired before your day of departure, the penalty at the airport at departure applied might be up to US$ 3,000. If you need to extend your visa please contact Advantour in advance (at least 5 days before your departure).
Departure
Thanks to changes in the law, you're now allowed to carry in an unlimited amount of cash without declaring it at the border, and may exit the country without declaration unless you're carrying more than 100 million sum or its equivalent (approximately 10 thousand USD as of January 2020). This means that most visitors no longer need to bother with the old customs declaration forms upon entry or exit.
Handicrafts and souvenirs
At the customs checkpoint the customs officer might request to see any handicrafts and souvenir items you have bought in order to ensure you are not illegally exporting items of cultural value or antiques. If you are bringing such items out of the country be sure to have proper documentation. For other souvenirs, it's a good idea to have a receipt or certificate from the shop that states that the item is mass-produced. If you don't have a certificate, there is an expert from the Ministry of Culture of Uzbekistan on duty at the airport who is tasked with inspecting suspected items. An "inspection fee" must be paid on site; the amount of the fee depends on the nature and value of item being inspected. When making purchases during your travel in Uzbekistan it is advised to keep receipts and request certificates of items that may have cultural value and/or look like antique. Items that have cultural value and souvenirs out of Uzbekistan:
- Antique items (carpets, ceramics, suzanis, musical instruments, paintings, etc) that were created 50 (fifty) or more years ago are not allowed to be taken out of Uzbekistan.
- Items of cultural value that were made within the last 50 (fifty) years (including fully handmade artwork, exclusive handicrafts, artwork that contains precious metals and stones, items or fragments of items found during archeological excavations, ancient books, musical instruments, and various kinds of weapons that have historical or cultural value) require a special certificate from the Ministry of Culture of Uzbekistan in order to be taken out of Uzbekistan. If you have bought any items of cultural value, please contact your agent at Advantour in advance.
Mass-produced items - ordinary souvenirs, machine-made suzanis, carpets, embroidery products made within last 50 (fifty) years - require no special certificate. However, to prove that such items are indeed mass-produced you should get a receipt or certificate stating such from the shop where you purchased the item. If a customs officer has doubts about whether or not items you are carrying have cultural value, and you cannot produce the necessary documentation, he or she will ask the expert from the Ministry of Culture on duty at the expert to inspect the item. The inspection fee must be paid on-the-spot in cash by the owner of the item in question. The amount of the fee depends on size and value of the item. The minimum fee starts from about 25,000 Uzbek Soum.