Landmarks and Attractions of Armenia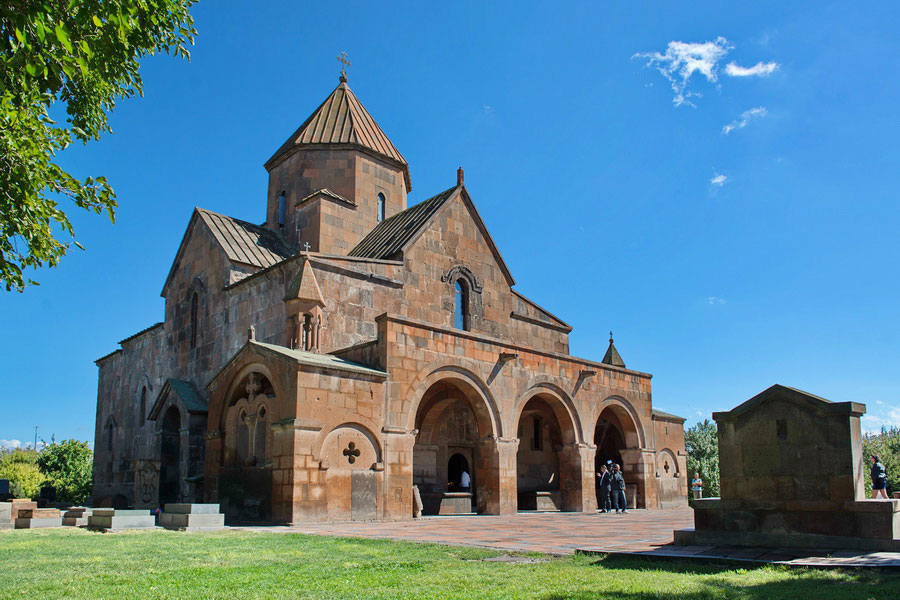 Armenia, a country with a long history is an adventurous land for travelers, and especially for those who love classical culture tourism. Here one can witness almost all tracks of ancient civilizations of the Old World. Millennia passed, kingdoms and empires changed: Urartu Kingdom, Achaemenid Empire, Roman Empire, Sasanian Empire, Arab Caliphate, Byzantine Empire, Ottoman Empire … And each epoch left its track on the land. Armenia can be considered as one of the most interesting places in Europe down to plentiful historical and cultural monuments. Numerous monuments of art and architecture make the country a depository and exposition of masterpieces of the culture of the past.
The country that accepted the Christianity as an official religion in 301 is rich for ancient temples, monasteries and sacred places. Pagan temple in Garni dedicated to the God of Son Mitra and the oldest Christian temple of Armenia – Etchmiadzin Cathedral. Monastery complex of Arichavank, monasteries Gekhard, Noravank and Hor Virap (Deep dungeon). Well preserved church of Karmravor and ruins of Zvartnots temple (temple of vigilant forces). The Saint Mesrop Mashtots Church and the Fortress and Castle Amberd. The list of Armenian attractions is endless. We can't go without mentioning legendary grand mountain lake Sevan.
Landmarks and attractions of Armenia are not only ancient architectural monuments, but also its traditions and customs, delicious national cuisine and exclusive jewelry and unique nature of this places where high mountains transform to deep gorges, forests to semi-deserts and arid plains to snow-capped mountains. Through many hardships and changes Armenian nation could preserve its traditional lifestyle passing it from generation to generation the traditions of hospitality, history and culture.