MHT after Anton Chekhov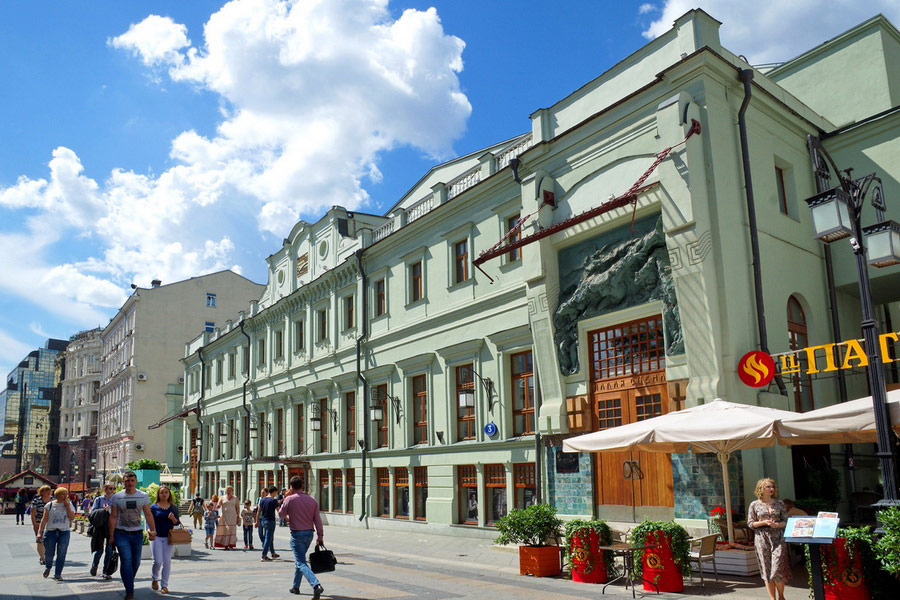 source: bestdrama.ru
MHT after Anton Chekhov is Moscow Art Theatre headed by Oleg Tabakov, the National Artist of Russia. The theatre was founded in 1898 when Stanislavskii and Nemirovich-Danchenko, prominent actors of Russian theatre art, decided to create their theatre.
The repertoire of the theatre covers both classical plays, and plays written by the modern authors. One of the most popular performances is "The White Guard" by Mikhail Bulgakov's novel, "Last victim" by Alexandre Ostrovskiy', "Cherry garden" by Anton Chekhov's plays, "The Light Smack of Unfaithfulness" by Valerii Iskhakov.
In the hall, there is the museum exposition of the theatre which presents the history of theatre (photos, costumes, decorations) between 1898 and 1970. Visitors can have a look at the memorial museum in honour of Vladimir Nemirovich-Danchenko, to visit the dressing rooms of Konstantin Stanislavskii and Oleg Efremov and other outstanding actors and directors of the theatre. In 1996 the MHT after Anton Chekhov was included in the list of the most valuable objects of the Russian Federation's cultural heritage.