Sovremennik Theatre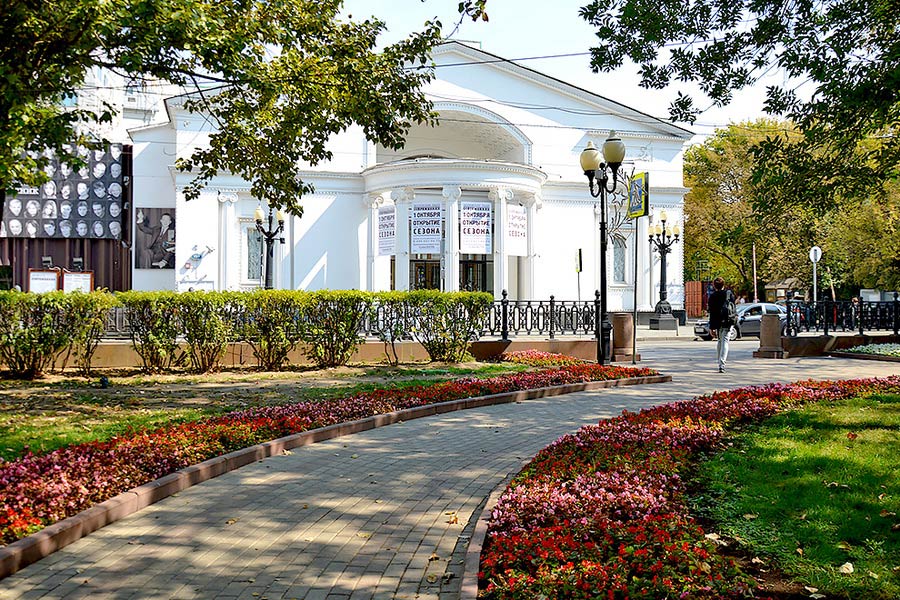 source: diary.ru
The "Sovremennik" Theatre was founded by a group of young and talented actors, graduating students of the schools of Moscow Art Theatre in 1956. The founders of the theatre were guided, first and foremost, by the desire to "talk to the audience in the language of modernity" and to revive the psychological theatre in the framework of Stanislavskii's system. The public perceived the new theatre's performances with a big interest. Very soon "Sovremennik" became one of the most popular theatres of Moscow. By the end of the 60-ies it possessed the all-Russian glory.
The repertoire was grounded on the works of modern authors: Victor Rozov, Aleksandr Volodin, Vasiliy Aksenov, William Gibson. Such plays as "Eternally Alive", "Elder sister", "Two on the swings", "Always on Sale" became genuine classics of the theatric art.
In the 70-ies, after Oleg Efremov, one of the founders and ideological inspirers had left the theatre, "Sovremennik"appeared to be on the verge of closing. But in 1972 Galina Volchek headed the theatre. She was able to restore the theatre's lost glory and to invite to the cooperation numerous gifted actors and authors, including, for example, Chingiz Aitmatov. Among more than hundred plays of the theatre it is almost two thirds were written specially for "Sovremennik". Many young authors got their recognition thanks to the performances on the stage of the legendary theatre. The audience perceives with great interest both the performances of classical plays which are considered in the prism of today.
"Sovremennik" is the only foreign theatre which has been conferred on the USA national award on drama art "Drama Desk Award".