Manege Square, Moscow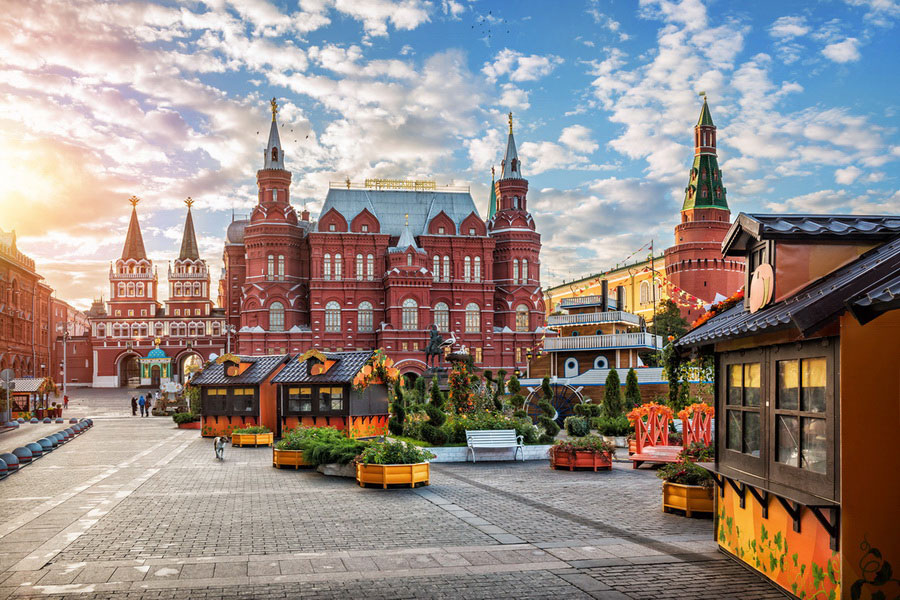 The building of the Manege gave the name to the square on which it is located. It became known as the Manege Square. The square is decorated with flowerbeds, fountains with sculptures depicting characters of Russian folk tales. Nearby is the Alexander Garden, the Kremlin, and the Russian State Library. The Manege Square is the favorite spot for young Muscovites. It is separated from the Red Square by the Iberian Gate of Kitai Gorod. Manege Square was first mentioned in the end of the 15th century although it was finally shaped in 1932-1938. Since the Manege was intended for military parades, and on holidays - for exhibitions and concerts, it was the place for folk festivals, fairs etc.
Now under the Manege Square there is one of the major trading centers of the capital – Okhotny Ryad. It is dominated by the sculptural composition called St. George Killing the Snake, the symbol of Moscow. Opposite the building of the Historical Museum in 1995 the monument to Georgi Zhukov was installed. On the border between the two squares there is quite an original monument – "Kilometer Zero of Russia", the star in paving area symbolizing the beginning of all the highways of the country.