Neskuchniy Garden, Moscow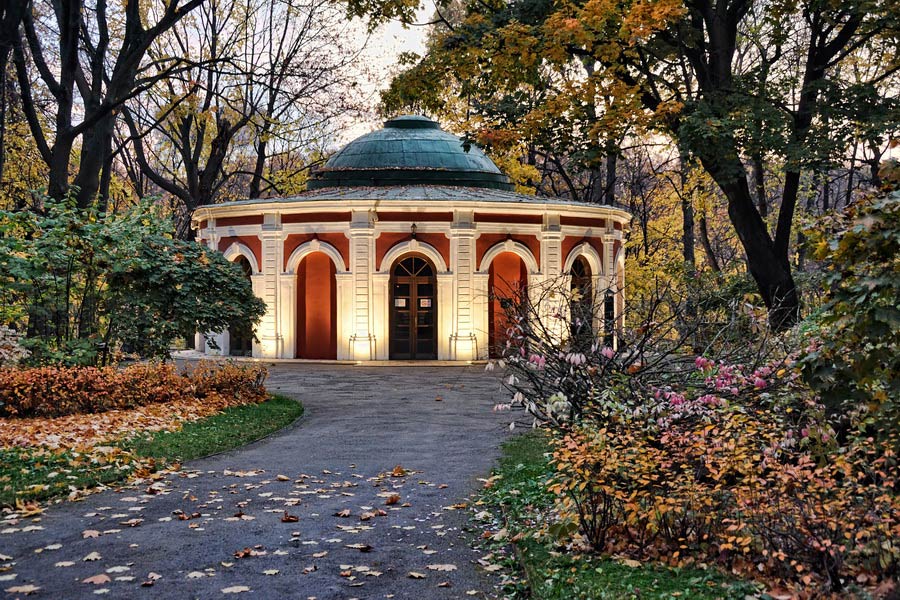 Neskuchniy Garden, the oldest park in Moscow, is now a part of the Central Park of Culture. It lies along the Moskva River and covers the area of 100 hectares. The garden was created by the decree of Nicholas I in 1847 on the land belonging to three mansions on the banks of the Moskva River - Golitsyn, Demidov and Trubetskoy. By the way, the garden inherited its name from the estate of Prince Trubetskoy called "Neskuchnoye".
Neskuchniy Garden has preserved the house of Count Orlov, 1796, the house with a rotunda on the bank of the Elizabethan pond, the stone arch bridge, and the bridges across ravines. The Garden might as well be considered a forest combining the charm of a thoroughbred place with the rich history and modern place for rest of the townspeople. The Garden is planted with maples, willows, lindens, and poplars; it is known for its ponds, flowerbeds, fountains and beautiful walkways with sculptures. The garden has paved paths, table tennis court, benches ...