Republic of Karakalpakstan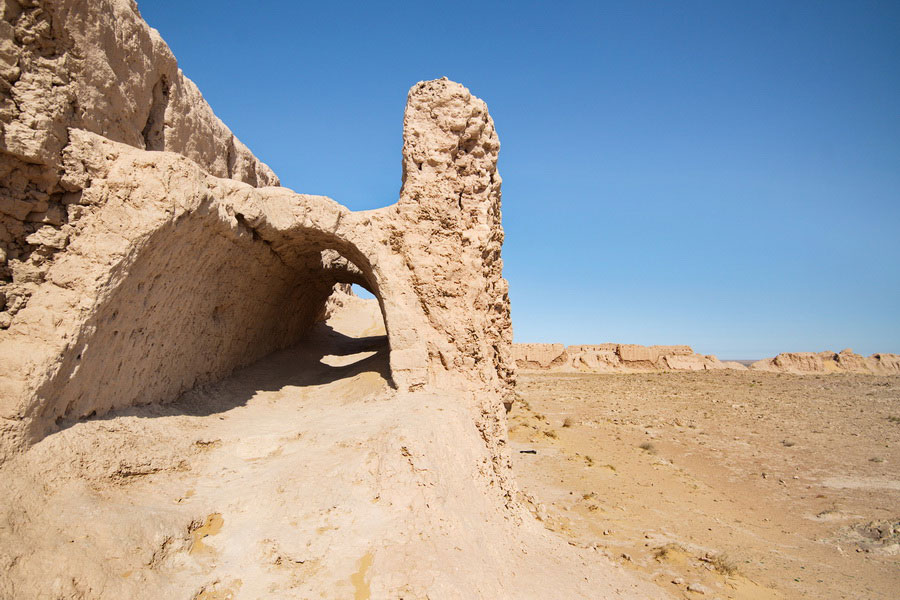 Tours, Attractions and Things To Do in Karakalpakstan
The Republic of Karakalpakstan is located in the north-western part of Uzbekistan. Nearly a thousand kilometers of the territory in all directions is occupied by a hot desert, which is more than 80% of the country. In the south-west Karakalpakstan there is the Karakum Desert; in the north-west there is the Ustyurt Plateau and the north-east part of the country is occupied by the Kyzylkum Desert.
Karakalpakstan also includes the southern part of the Aral Sea, on the dried bottom of which there are a new saline Aralkum desert and intermittent lower reaches of the Amu Darya River.
Despite the environmental problems, the nature of this area is truly unique. Based on geological studies of the soil, scientists have concluded that the area of deserts was a vast sea bottom in the ancient times. Even today you can find the remains of ancient marine world in the form of the remains of ancient marine animals of Cretaceous and Cenozoic periods.
Traveling along Karakalpakstan, you can see the incredible natural scenery as well as visit the ruins of ancient and medieval monuments, as Karakalpakstan is a kind of "archaeological reserve". Today there are more than 300 archaeological sites. Once, in the ancient times the territory of Karakalpakstan, along with modern Khorezm and adjacent areas of Turkmenistan was the Ancient Khorezm and was the homeland to Zoroastrianism and the holy book of Avesta.
In Karakalpakstan, you can see the historical monuments of Ancient Khorezm: Gyaur-Kala (4th-3rd centuries, BC), Toprak-Kala (3rd-2nd centuries, BC), Ayaz-Kala (4th-2nd centuries, BC), Kyzyl-Kala (3rd-2nd centuries, BC) as well as architectural ensembles of the later period, such as the mausoleum of Naridzhan-Bobo (14th cent.) and the unique Maslumhan-Sulu Mausoleum (14th-17th centuries). Fragments of ancient inscriptions, which are considered the oldest in Uzbekistan, have been found during archaeological excavations of Koi-Krylgan-Kala. Details of sculptures, frescoes, inscriptions on ancient Khorezm language are stored in the Karakalpak Museum of Fine Arts.