Chatyr-Kul Lake, Kyrgyzstan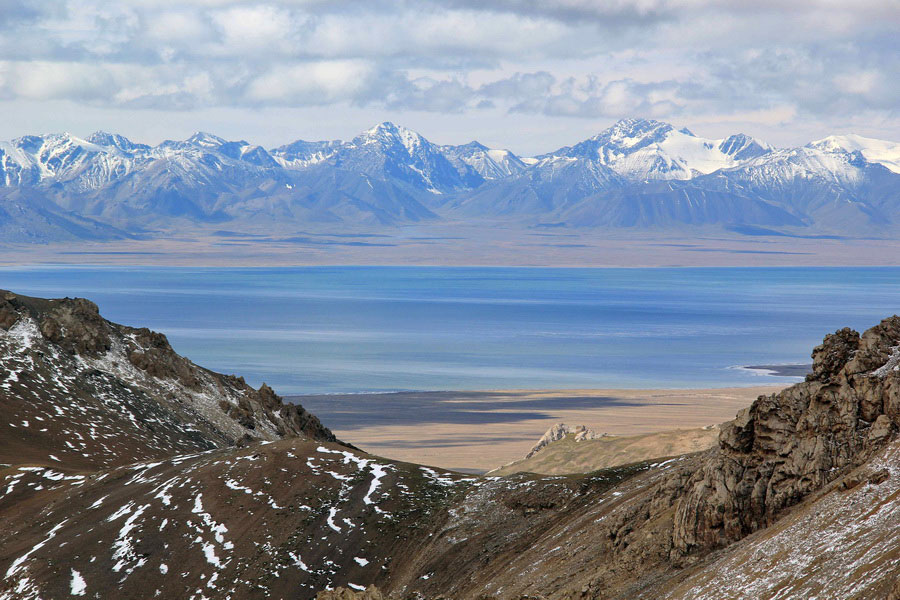 Chatyr-Kul is located in the Ak-Sai Valley, near the border with China. It lies at an altitude of 3,500 meters, and is surrounded by high mountains.
This is one of the largest lakes in Kyrgyzstan, reaching 16.5 meters (55 feet) at its deepest point. Some seventeen rivers feed into the lake, but only one is permanent - the Kekaygyr River. Chatyr-Kul means heavenly lake in Kyrgyz. The lake is a resting place for several breeds of wild birds, and although there are no fish in the lake, there are freshwater shrimp.
The water temperature is between 6 and 16° Celsius (43 and 60° Fahrenheit) in July and August. In winter, the air temperature can reach as low as -54° Celsius (-65° Fahrenheit).
Those travelling to Torugart may be tempted to make a detour and make a stop at Chatyr-Kul, but the land surrounding the lake is swampy and can be dangerous, and travelers need a special travel permit. Nearby are some hot springs, plus a nature reserve and a mausoleum at the Western end of the lake.