Kol-Ukok Lake, Kyrgyzstan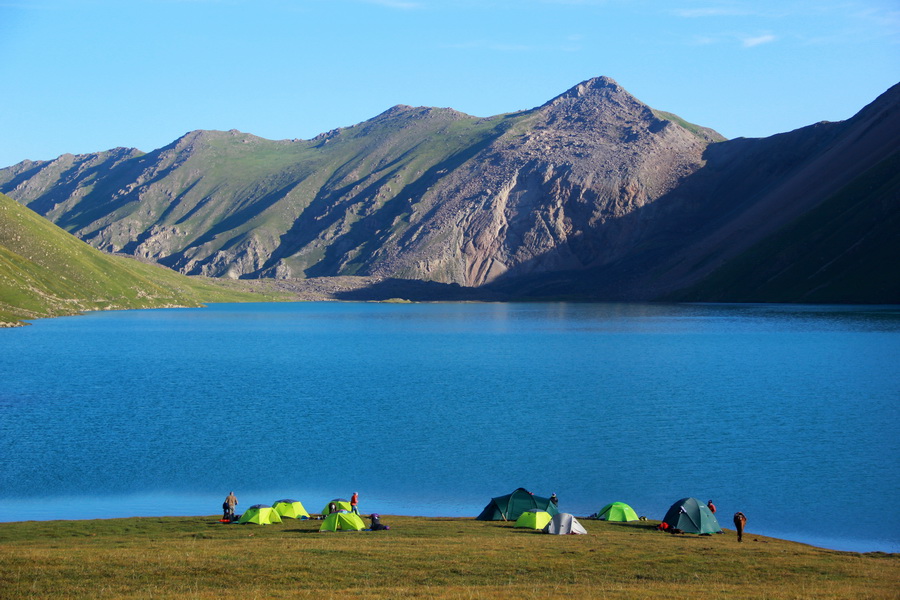 Kol-Ukok Lake, located in the Naryn Region in the Terskey Ala-Too Range, is a quiet and peaceful place, perfect for a serene trek to an unusual destination. The area is inhabited by local shepherds in the summer, and they will often offer visitors traditional milk products, such as kymyz (fermented mare's milk) and kurut (dried salty yogurt). Also living in the area are wolves, foxes, hares and mountain goats, and plenty of wild plants and flowers, like wild garlic and edelweiss. There are Sevan trout living in the lake, and though they are not native, they have been rather successful living here.
Though it does require a special border permit to reach, Kol-Ukok is growing to be one of Kyrgyzstan's most popular treks. The distance to the lake can be covered either on horse or on foot, and smaller treks could be organized from the lake.