Uzbekistan Handicrafts: Uzbek Dolls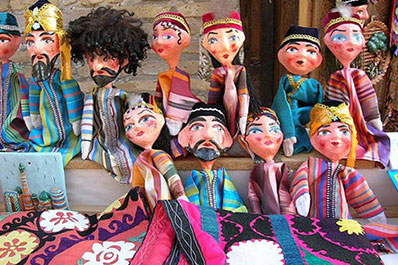 It seems not so long ago original puppet shows gathered crowds of appreciative audience on bazaar squares. However, the art of puppet dolls has been forgotten, but thanks to masters who sincerely desired to revive the origins of folk art, it was restored.
Today Uzbek dolls dressed in national costumes have become a traditional Uzbekistan souvenir, which can be used not only as a toy, but also as an interesting, colorful detail of the interior. Mainly, they represent different heroes or national characters of literary works.