Kegeti Gorge, Kyrgyzstan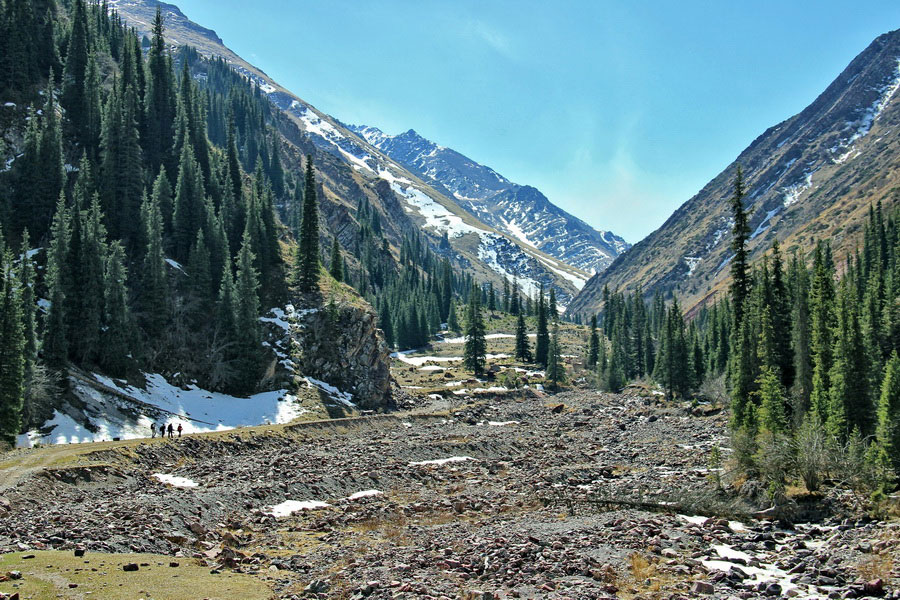 The Kegeti (Kegety) Gorge is one of the most beautiful in Kyrgyzstan. It is located 50 kilometers from Bishkek on the northern slope of the Kyrgyz ridge. Kegety differs from the rest of the gorges by its large width and spaciousness.
The length of the gorge is about 27 kilometers. There are many trees, both coniferous and fruit. Kegeti is the most wooded gorge of the Chui Valley. The gorge is also famous for its alpine meadows, medicinal plants and berries. Kegety is home to dozens of species of animals and birds.
On the territory of the gorge there are two other small gorges – At-Jailoo and Kel-Tor, which are part of the Kegety. In the gorge there is a beautiful lake Kel-Tor, the Kegeti River, as well as a high mountain pass, which is located at an altitude of 4000 meters above sea level. One of the waterfalls of the gorge attracts the attention of photo lovers. This waterfall with a height of 30 meters looks very picturesque.
Skyrunners and cyclists like to come to the gorge. You can also take a horse ride in Kegeti. If you don't know how to stay in the saddle, the locals will quickly teach you this.
Not far from the Kegeti gorge there are jailoos (pastures) and one of the most famous archaeological monuments of Kyrgyzstan – the Burana Tower – a minaret of the XI century.
Please note that it is most convenient to get to the gorge by SUV, since there is no asphalt pavement in the mountainous area.