Aleksandrouli Grapes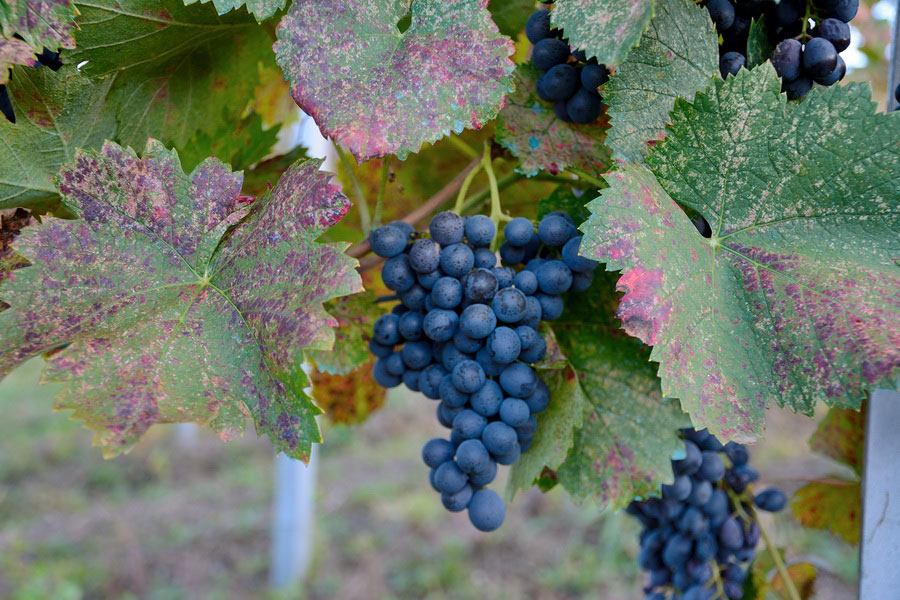 Aleksandrouli grapes, the main industrial grape variety of Racha, Georgia, are valued for their use in the production of Khvanchkara, one of the most popular wines in the country.
History
Precise information regarding the place and date of origin of the Aleksandrouli variety is not known. In ancient times this grape was called Kabiston but was later renamed Aleksandrouli, probably in honor of the 18th-19th century Georgian political figure Alexander Batonishvili, who was known for using grapes to produce semi-sweet wines.
Nowadays Aleksandrouli is spread mainly in the viticultural areas of Racha-Lechkhumi, although they also grow in smaller quantities in other regions of Georgia, specifically Imereti and Kakheti Regions.
Characteristics
Like many other Georgian grape varieties, Aleksandrouli gives its first harvest relatively early. The first grapes appear in the second or third year after planting, and the full harvest in the fourth or fifth year.
Highlights of this grape variety include its high quality and suitability for making both naturally semi-sweet and table wines.
Aleksandrouli grapes grown in Racha are characterized by their high sugar content, which reaches up to 27%, while in other regions the sugar content is slightly less (26% in Imereti and 24% in Kakheti). By delaying the vintage, the sugar content rises on its own up to 30% in Racha and 28% in Kakheti.
Wines
Aleksandrouli grapes are used to produce red dry, semi-dry and semi-sweet Caucasus wine under the same name. If you are looking for an alternative to the renowned red dry wine Saperavi, Aleksandrouli is the perfect option.
On the right side of Rioni River in the Tola-Khvanchkara Microdistrict, Aleksandrouli are mixed with Mujuretuli grapes to produce Khvanchkara, one of Georgia's finest naturally semi-sweet wines. Khvanchkara is characterized by its dark purple color, harmonious taste, sophisticated and pleasant sweetness, fruit tones and varietal aroma.
In other areas of Georgia, Aleksandrouli grapes are used for making table wines characterized by a beautiful ruby color, ample body, harmony and pleasant taste.