Tsolikouri Grapes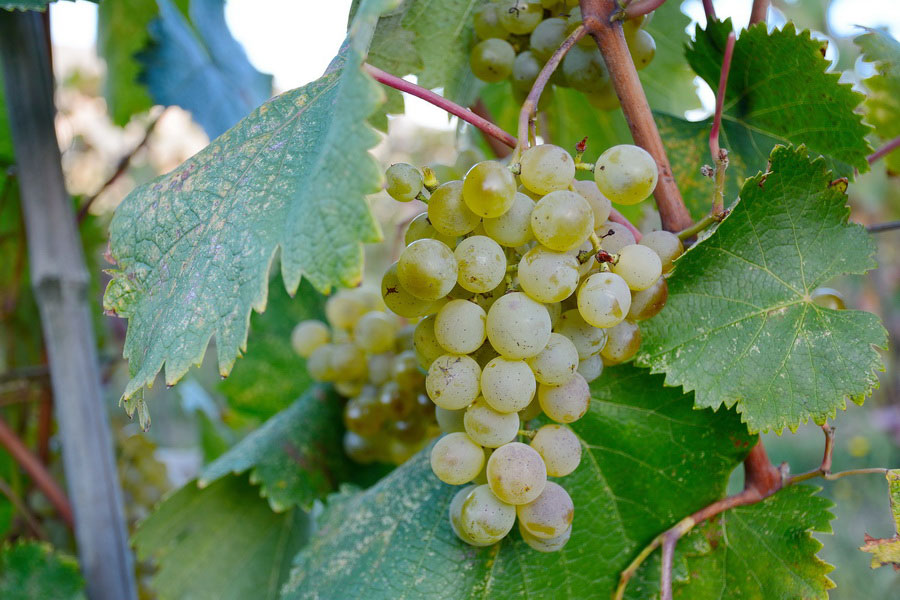 Tsolikouri grapes are highly prized for their use in the production of quality white dry and naturally semisweet dessert wines, and as such they are by far the most popular grape variety in western Georgia.
History
The Tsolikouri grape is closely related to the other main industrial Georgian grape varieties in the country's western regions. Just as the Rkatsiteli grape is spread throughout Kakheti, Tsolikouri is widespread in most of western Georgia and can now be found throughout much of Imereti, Lechkhumi, Guria-Samegrelo and Adjara-Abkhazia Regions. It should be noted that separate grape varieties such as Obchuri and Bazaleturi Tsolikouri are mistakenly called Tsolikouri, when in actuality they are completely different varieties.
Characteristics
Tsolikouri typically gives the first signs of fruit in the second year after planting. It is known for an early full harvest which appears by the fourth year or even the third year with good care and early planting.
The vintage of the Tsolokauri grape either begins around October 10th and lasts until the end of the month or begins at the end of October. The late vintage has a sugar content ranging from 21- 25% and is used in Georgian winemaking to produce semisweet wines.
Wines
Wine from Tsolikouri grapes are produced by almost all wineries large and small that have vineyards in western Georgia. Georgian wine types made with Tsolikouri according to the Imeretian or Kakhetian traditions have a beautiful amber color, harmonious and cheerful taste and a citrus and green apple aroma. Tsolikouri wine made according to the classical style is transparent and light yellow in color, with a rich variety of aromas and a delicate bouquet. Tsolikauri can sometimes be blended with Tsitska and Krakhuna grapes.
One of the most popular Georgian sweet wines is Tvishi. This semisweet wine is produced from Tsolikouri grapes grown in Tvishi, a famous Georgian wine region classified as a Protected Designation of Origin (PDO). Tvishi wine is distinguished by its rich velvet and lively scents, pure acidity and natural sweetness. This wine has a rich bouquet of ripe pears, plums and peaches, with an interestingly diluted aroma of flowers.