Restaurant "In darkness?"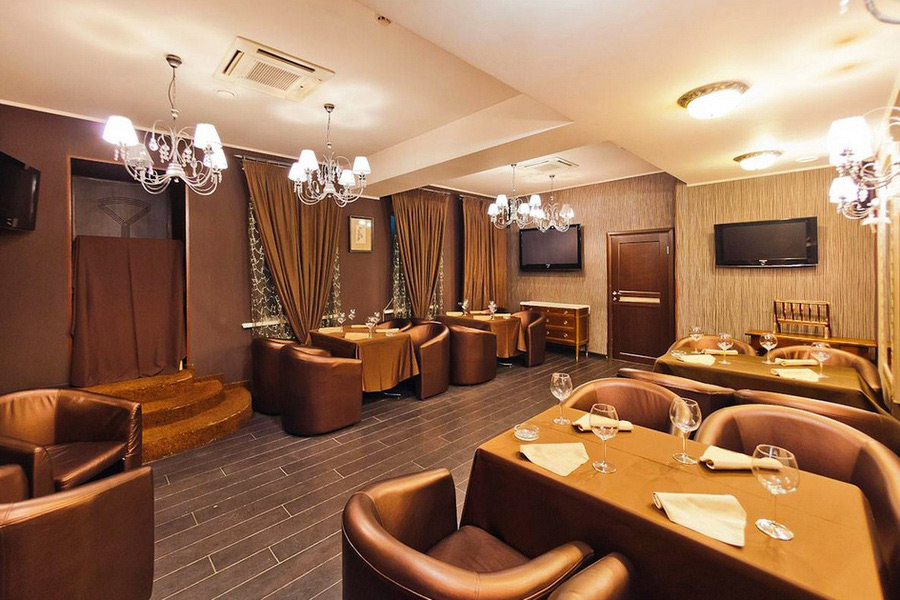 source:masterbanketa.ru
Moscow restaurant "In darkness?" is the only Russian restaurant where one can focus entirely on smell, touch, hearing, and his fantasies. Because the guests of this institution are invited to enjoy the taste of dishes they have ordered in pitch darkness. Blind waiters served the restaurant's guests as they are perfectly oriented in darkness and can be able to be a reliable guide in this world of darkness. Before entering the dark hall, it is necessary to take bags, phones and lighters in the luggage bags, not to disturb the atmosphere. Smoking in a dark room is also prohibited. There are four different types of menu is offered:
Surprise Menu White: Dishes with various types of meat, fish, seafood, vegetables
Surprise Menu Red: Dishes from various types of meat, vegetables
Surprise Menu Blue: Fish, seafood, vegetables dishes
Surprise Menu Green: Vegetarian dishes
Dinner's duration is 1, 5 - 2 hours. Then the guests are invited to a bright lounge bar where they can drink coffee and pay for the dinner.
The Project has great social significance, since it provides an opportunity to people with disabilities to realize themselves. All profits from the Project is designed for maintaining the blind and visually impaired. The blind people also have the opportunity to receive a decent salary.
Visiting the restaurant "In darkness" is an unforgettable sensory experience and the opportunity to discover other facets of the world.