The World's Roof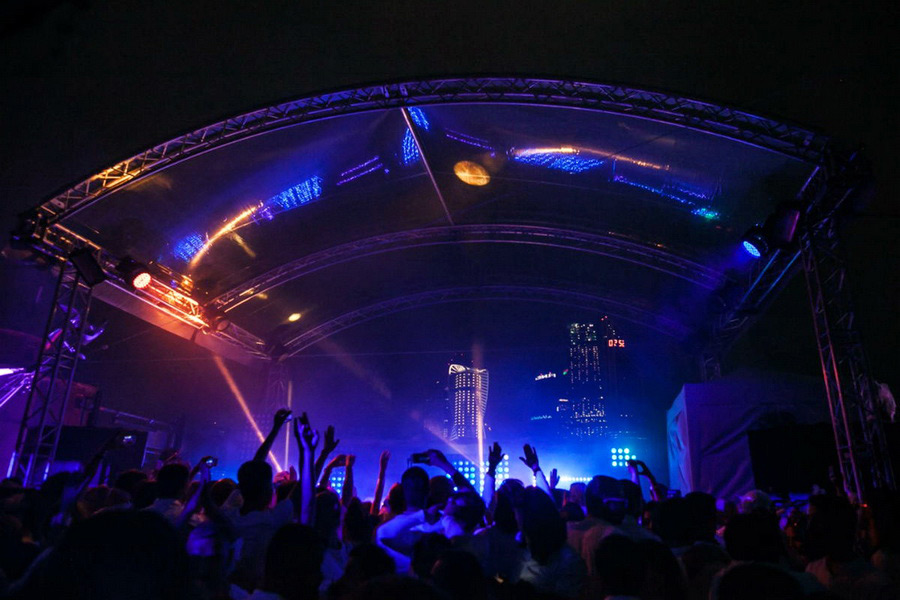 source: trendymen.ru
The club "The World's Roof" is a popular place of having rest for the capital's beau monde, which got used to tech-hause (a mixture of techno and hause music). The Club is located on the roof of Badaevskiy plant. A charming view to night Moscow and Moscow River is opened from the spacious dance court. The club works only in Friday and Saturday from 11 p.m. till 5 a.m. There are two dance courts here – the lower and the upper ones. In addition, the restaurant can be praised for the co-existence of two "sub-restaurants": vegetarian and surrealistic ones.
"The World's Roof" has the status of a closed club. It is possible to visit it only if a visitor has received the club card or have been invited to visit the club. At the same time, it is a high level of loyalty to the dress code here. The visitors of "The World's Roof" are businessmen, oligarchs, models, actors and show business stars.
The club gained its popularity from the first days of its existence and was awarded with the Night Life Awards in the category "Opening of the year". Later it gained one more award - "Russian Dance Music Awards" - as the best club of 2007.