"Yelki-Palki" Tavern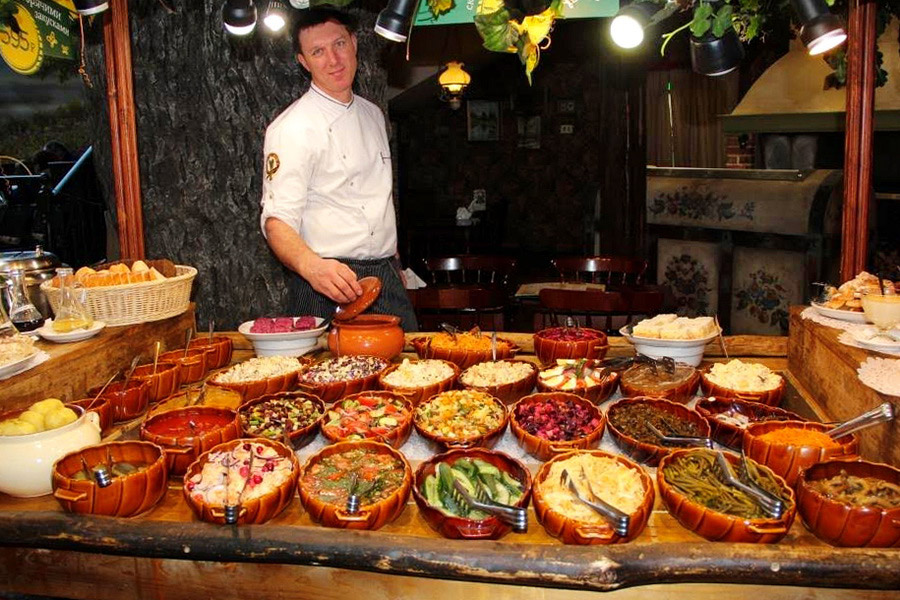 source: restoranoff.ru
The restaurant with such a real Russian name (literally "fur trees & sticks", a widely used interjection) offers a classical Russian cuisine to its guests. The idea of the establishment of the tavern came to Arkadiy Novikov, famous Moscow restaurateur's mind in the 90-ies. He decided to create a democratic restaurant of Russian cuisine, which people of different income levels could visit.
The first tavern on the Tishinskii square was open in December 1996. Delicious and healthy food, fast service, interior in vivid Russian style – residence of the capital liked all that very much, and there was taken the decision to open a network of the "Yelki-Palki" taverns. The list of the cities and towns where you can meet the familiar name is growing with every year: St Petersburg, Nizhnii Novgorod, Ivanovo, Tyumen', Chelyabinsk, Tula, Odintcovo, Mytishi, Podolsk, Saratov, Ufa, Surgut, Sergiev Posad, Voronezh, Lipetck, Omsk, Ul'yanovsk, Vladimir, etc.
The particular feature of the tavern is a "Cart" – a peculiar "all inclusive" buffet with numerous with unrestricted quantities.