Hard Rock Café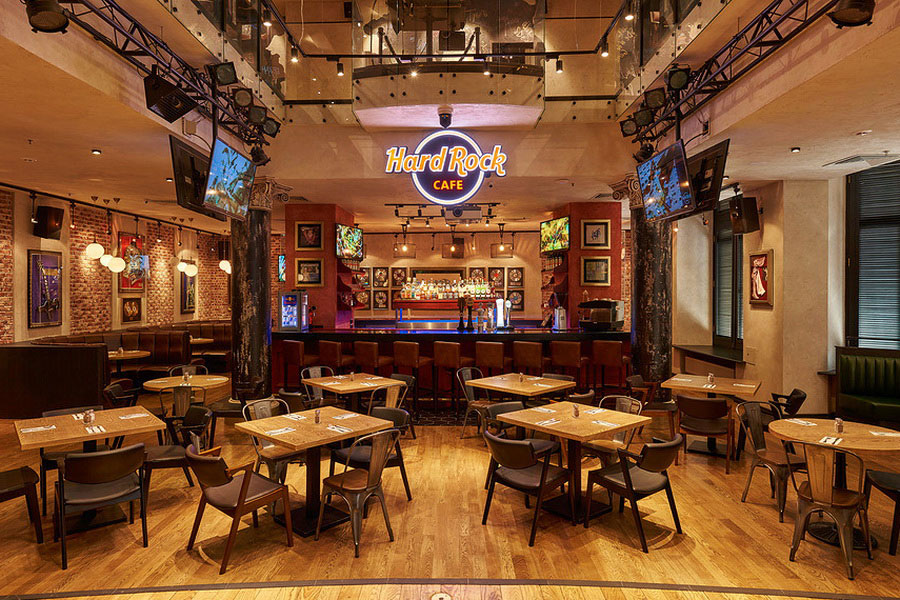 source: hardrockcafe.ru
"Hard Rock Café" in Moscow is one of the brunches of the international Hard Rock Café network, which unites restaurants, hotels, casino, shops and concert halls. Each of them is unique its own way but recognizable, because they are united with the same conception.
Moscow Hard Rock Cafe is located in one of the most popular streets of the capital, Staryy Arbat (Old Arbat). Three bars and a firm shop which are ready to receive more than 500 visitors. Three times a week concerts of famous rock artists are carried out in "Hard Rock Café".
In addition, Hard Rock Cafe is a peculiar museum, whose exposition comprises 485 items, including George Harrison's jacket, Gimmy Hendrick's fur cost, Madonna's hat, Michael Jackson's boots, Britney Spears' bracelet.
Like in all 116 Hard Rock Cafes in the world, the one on the Old Arbat keeps the same style: tables are covered with oilskin checked tablecloth; the menu offers huge sandwiches, French fries and chicken wings.