Aurora restaurant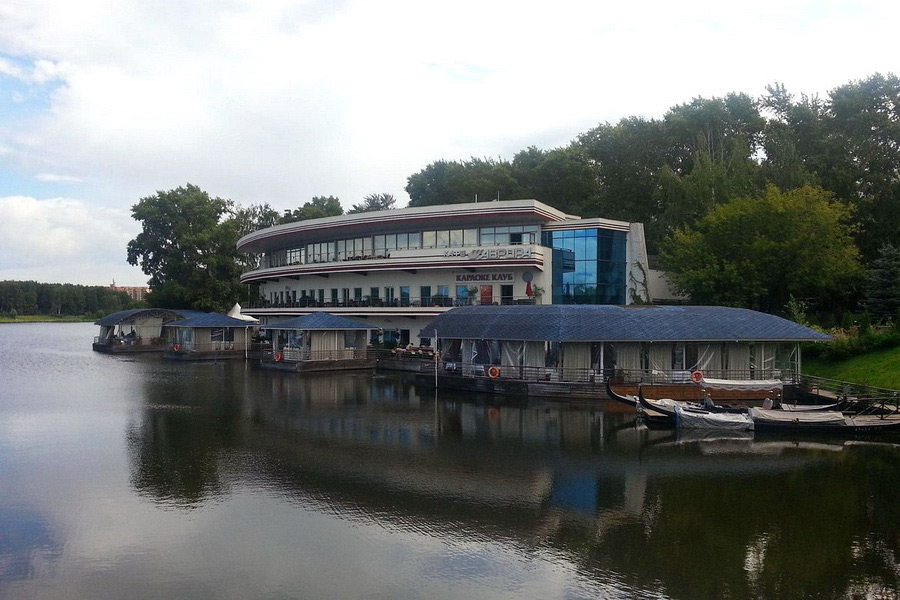 source: avrorarest.ru
"Aurora" restaurant is located on the shore of Dzhamgarovskogo pond. A restaurant, a karaoke club and banquet hall is placed n the three-storey building. The restaurant is designed for up to 250 persons. Various events for children are held here every weekends: games with clowns, aquagrim, competitions, cooking pastries, which the cook bakes then for the kids: every time the program changes.
Dzhamgarovsky pond provides an excellent opportunity to fish, and one can cook the caught prey, independently or under the chef cook's supervision.
Karaoke Club Aurora includes a large hall with a stage and 12 plasmas and two VIP-hall. At your disposal, there is modern equipment and a wide range of songs. Theme parties and shows are conducted in the karaoke club.
The Banquet Hall on the third floor is designed for up to 300 guests. It is equipped with a stage, modern lighting and sound equipment. His zest is the panoramic windows overlooking to Dzhamgarovsky pond: this is especially good to see that real Venetian gondolas glide on the water surface in summer. For newlyweds restaurant organizes gondola rides free of charge.
In the record of the restaurant there are a diploma of the Moscow Government "For the best outdoor cafe in 2005," Diploma Prefectural NEAD "Best New Year's execution in 2006", the diploma "Best outdoor cafe in 2008", diploma from the Department of Consumer Market and Services "Golden dozen companies in consumer Market and Services of Moscow "in the category" of the "Restaurant 2008".