Baia's Wine, Georgia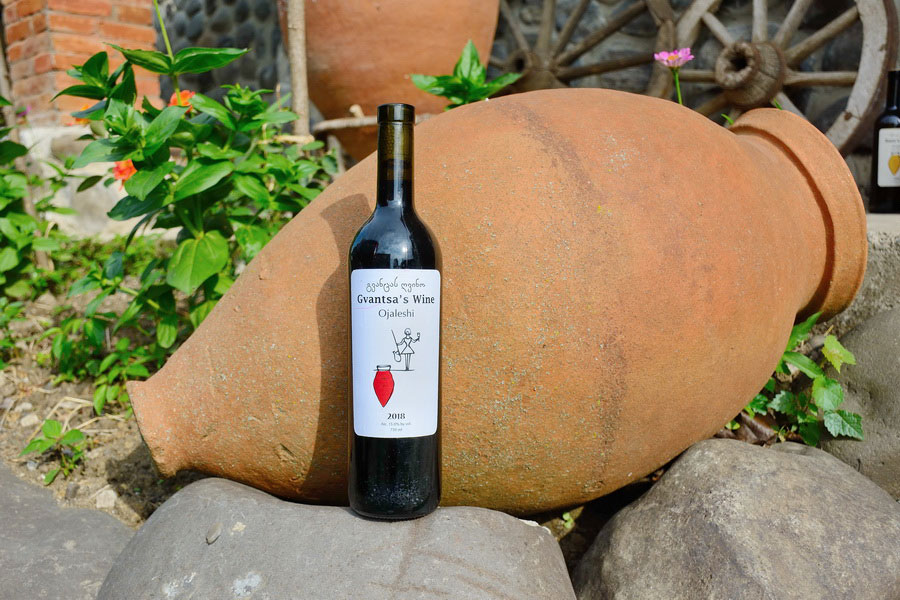 Baia's Wine is a family estate located in the village of Obcha, a 40-minute drive from Kutaisi in Georgia's Imereti Region. The owner, Baia Abuladze, is a young female winemaker who made a name for herself as the first organic winemaker in Baghdati Municipality.
Baia managed to unite her whole family around wine: When she was a student in Tbilisi, she would return to Obcha, collect five liters of her family's wine in unmarked bottles and bring it to Tbilisi for tastings in wine clubs. The name Baia's Wine also comes from these meetings, for when people tasted her wine, they would ask "Whose wine is this?" The answer would be "Baia's Wine", and the name stuck. In 2015, Baia formally debuted her winery.
Along with a wine tasting experience, Baia's Wine also offers delicious Imeretian food and an overnight lodging option. According to Baia's sister Gvantsa, the visit of a guest to Imereti is traditionally associated with making a batch of Mchadi (cornbread) and serving it along with Imeretian cheese and one of the host's best wines. When you come as a guest to Baia's Wine, you can be sure that you will experience Imeretian hospitality at its finest!
Vineyard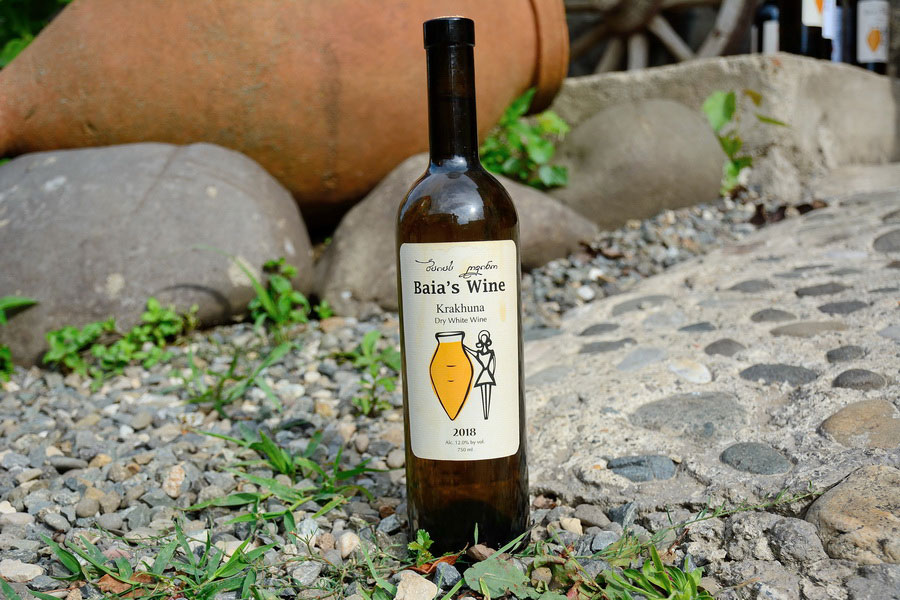 Baia's vineyard is set in in the eastern Sairme Mountains in a microclimate ideal for cultivating grapes. The vineyard is set around 330 meters above sea level, where its terrain, fertile soil and uniquely high solar intensity also contribute to the success of Baia's wines.
Tsitska, Tsolikouri, Krakhuna, Aladasturi and Otskhanuri Sapere are among the Imeretian grape varieties grown in Baia's vineyard. Meanwhile, the process of rediscovering rare Georgian grape varieties continues, and Baia Abuladze and her family are among the Georgian winemakers working to identify and categorize these local varieties.
Wine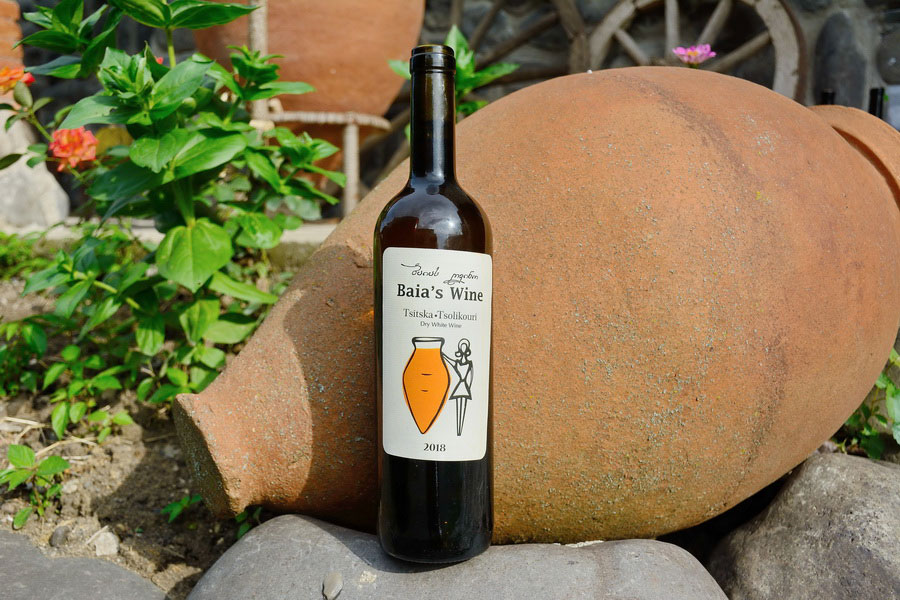 The Abuladze sibling trio (Baia, Gvantsa and Giorgi) are all involved at every step of the wine production, from growing the grapes to fermenting the wine and aging it in the family cellar. Together they produce around 8000 bottles annually, from which 30% is exported to European countries like Germany, Austria, Sweden and France, as well as to the United States. Baia uses large qvevri earthenware vessels to ferment and age the wine, for by sticking to this traditional method of Georgian winemaking, her wines are noticeably more unique and distinctively tasteful.
Imereti wine has a lively, sparkling character and an interesting end taste that opens easily with local dishes. Some of the wines produced at the winery under Baia's Georgian wine brand include:
2019 Baia's Wine Tsitska – This white dry wine is aged in qvevri vessels for six months. While tasting the wine, which has an alcohol level of 13%, you will notice aromas of persimmon, apricot and citrus. Baia's 2019 Wine Tsitska can be paired with cheese, chicken, salad and seafood.
Baia's Wine Tsitska, Tsolikouri, Khrakhuna 2019 – This is a wonderful mix of 3 grape varieties: Tsitska, Tsolikauri and Khrakhuna, with 20%, 60%, and 20% concentration respectively. The alcohol level of the wine is 13.6%. With its pleasant hints of permission and citrus, this wine is ideally paired with fish, chicken, cheese and vegetables.
Baia's Wine Otskhanuri Sapere 2019 – Aged for only three months in qvevri, this wine is distinctive with tastes of persimmon, apricot, citrus, honeycomb and sweet spice. It pairs well with pork and grilled meats.
Please note: family wineries often receive visitors only upon prior booking and commonly do not accommodate walk-in travellers. We maintain exclusive relationship with top family wineries in Georgia. With Advantour, you can arrange your wine visit and enjoy a tour with the tasting in the cellar. To book a tour, please contact us here.