Oda Family Marani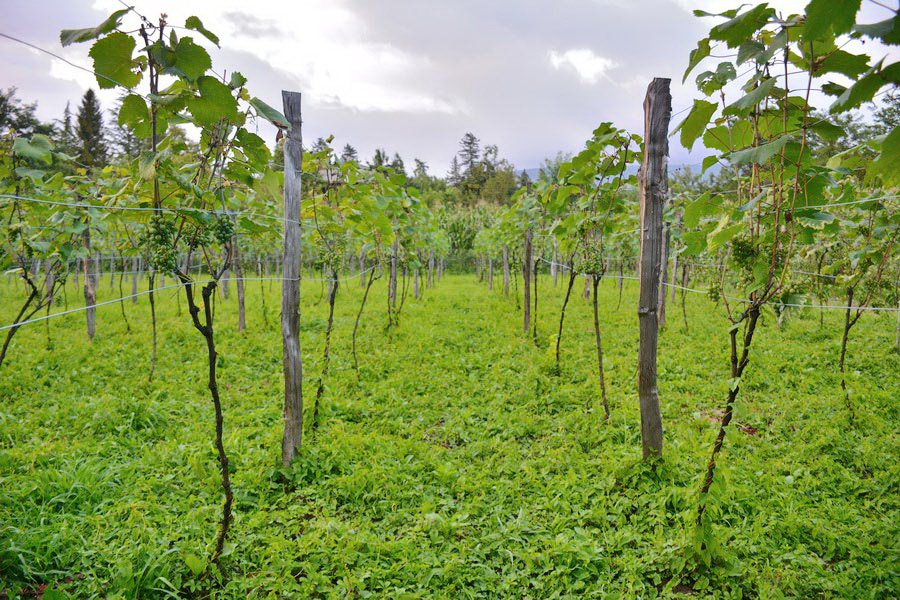 Oda Family Marani (cellar) is a small family estate located within 5 minute drive from Martvili Monastery, in Martvili, Samegrelo region, Georgia. This beautiful place offers its visitors authentic natural wine, Megrelian cuisine, and engaging activities for children.
The history of Oda Family Marani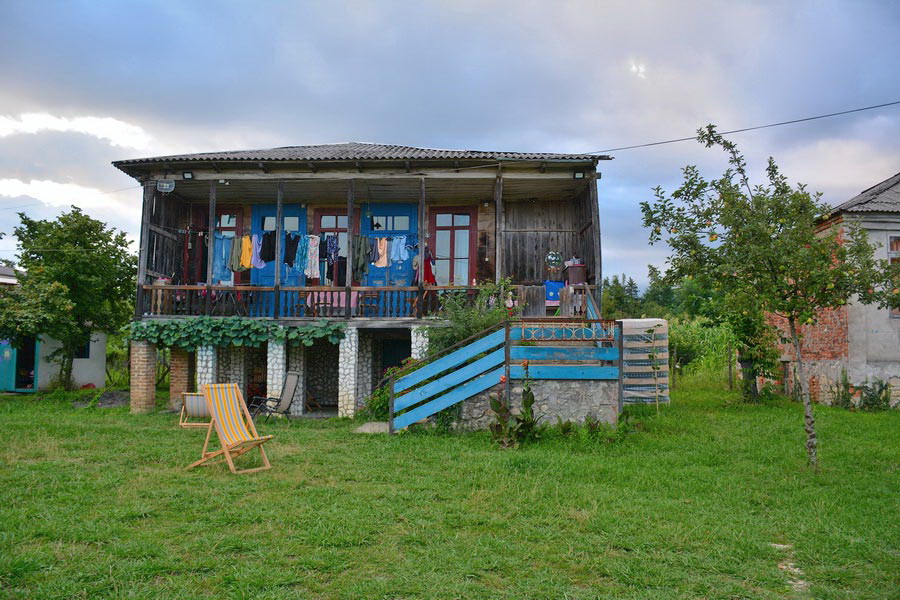 Before we go deeper into the wines of Oda, let's take a quick look at its name. Oda is a type of house, which is common mainly in western Georgia, more specifically in the Guria region. The Oda used to be built according to a square plan, it was a wooden log house with windows and a wooden floor and ceiling. This type of Oda dwellings were common from the second half of the XIX century. The history of the Oda Family Marani started in 1933 when Parten Gagua and Olga Gegia built the Oda in Martvili Municipality. Patren Gagua's grandson Zaza Gagua moved from Tbilisi to his great grandparents Oda in 2016 with his family. At that time, Zaza and Keto replaced the hazelnut orchards on the homestead with vineyards, purchased new Qvevris (large earthenware vessels used for the fermentation, storage, and aging wine), and prepared a cellar for making wine. Apart from Georgia, Oda wines are distributed in the United States, Japan, Israel, Germany, and even Australia.
Oda Wines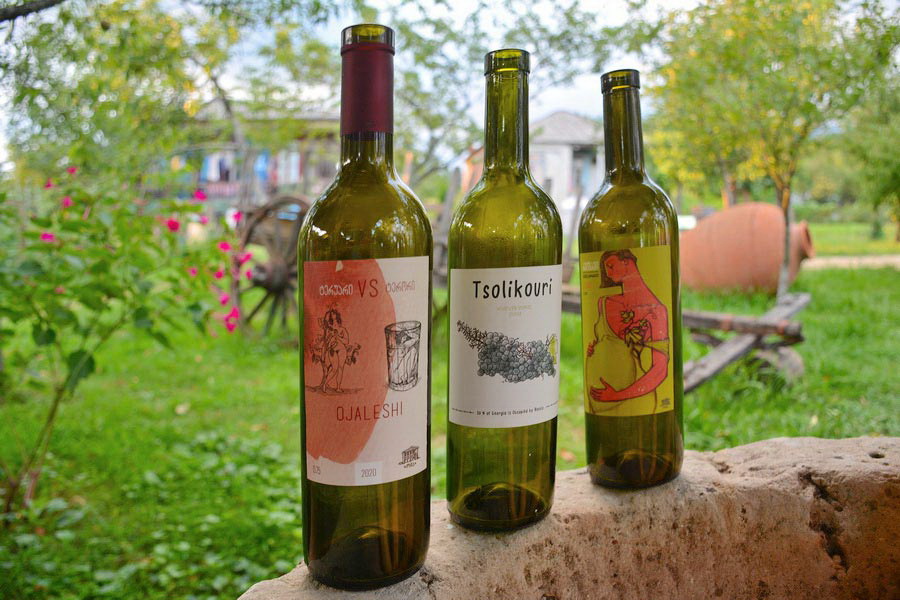 Oda produces wines from rare grape varieties endemic to Samegrelo, Lechkhumia, and Racha regions of Georgia. Oda follows principles of natural winemaking. Minimal interference and avoidance of artificial fertilizers are key elements in the process. The family is dedicated to organic and environmentally friendly farming. Conservation of natural resources, good soil management, and ecosystem and biodiversity protection are all top priorities. Chvitiluri, Kolo, Dudgushi, Lakvazhi, and Ashugazi are among the old Megrelian and Abkhazian vines grown in their vineyards.
Plan your visit
Vineyard and Marani tour – during the tour hosts will show you around and introduce you to the history of Samegrelo's vineyards and winemaking traditions.
Cooking masterclass – the masterclass takes place in the restaurant's yard or in a patskha (covered wooden hut) with an open fire. Here you can learn how to make a variety of traditional Megrelian delicacies: Elarji, Sulguni, Gebzhalia, Megrelian Khachapuri, and Ajika.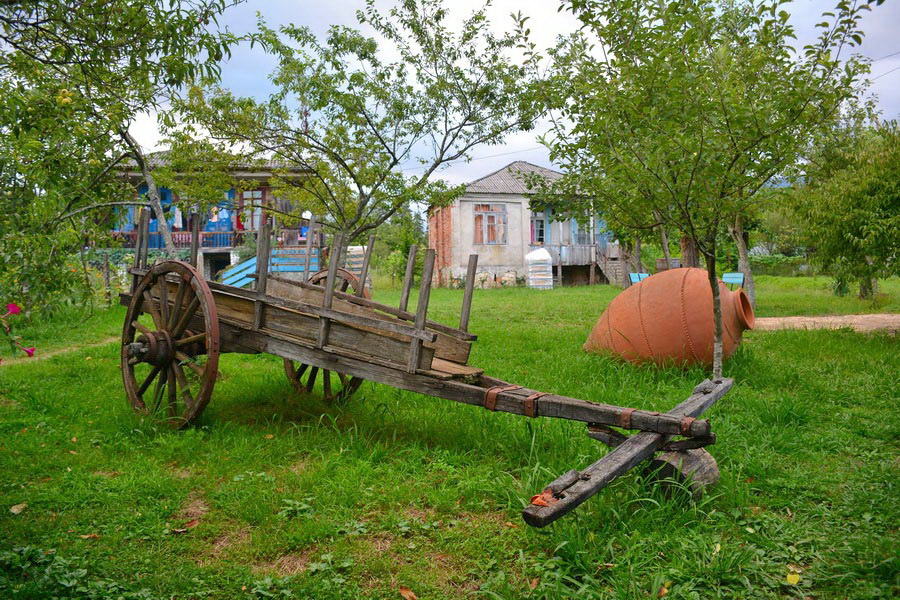 Choose your menu
Tabaka menu – offers three types of snacks and a glass of wine. Grilled seasonal vegetables, khachapuri with mint yogurt, and fried chicken with walnut sauce and mchadi (cornbread) accompanied with a glass of Orbeluri Ojaleshi wine, dry, red Qvevri wine.
Dinner menu – get ready for a delicious meal and two types of wines Tsolikouri-Orbeluri Ojaleshi 2019 (Amber wine), and Ojaleshi 2020 (red wine). Some of the highlights of this delicious dinner include Gebzhalia (softened cheese dish), Megrelian Kharcho (a traditional soup containing beef, rice, chopped walnuts dressed, and spices from their garden) and delicious desserts like a homemade tart with seasonal fruit.
Wine menu – as a guest, you can choose solely wine menu. This menu includes a sampling of five wines:
Two dry amber wines: Tsolikouri, Tsolikouri-Orbeluri Ojaleshi;
One rose: Naked Ojaleshi;
Two dry red wines: Orbeluri Ojaleshi and Dzelshavi.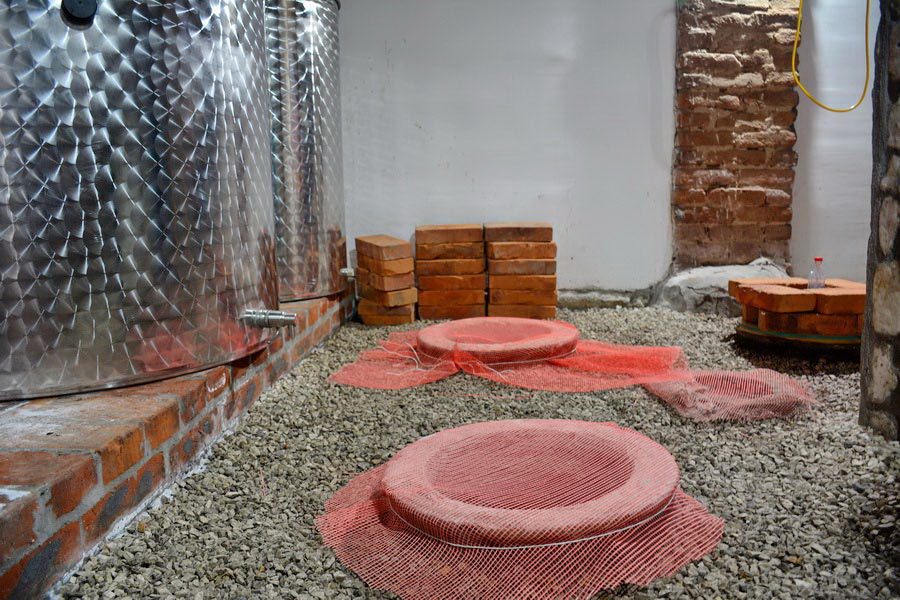 Kids will love it too!
There are numerous activities for children at Oda. The hosts keep numerous domestic animals and are pleased to present piglets, chickens, ducks, geese, sheep, and other animals to younger guests and their families, as well as discuss their role in the ecosystem. Children can have fun playing with the animals, feeding them, and taking pictures of/with them. Gardening is another activity that youngsters can do on the estate. Children will learn how to prepare the soil, plant seeds. Children will collect veggies from the garden and cook a healthy dinner at the end of the class.
Please note: family wineries often receive visitors only upon prior booking and commonly do not accommodate walk-in travellers. We maintain exclusive relationship with top family wineries in Georgia. With Advantour, you can arrange your wine visit and enjoy a tour with the tasting in the cellar. To book a tour, please contact us here.