Nebi Winery, Georgia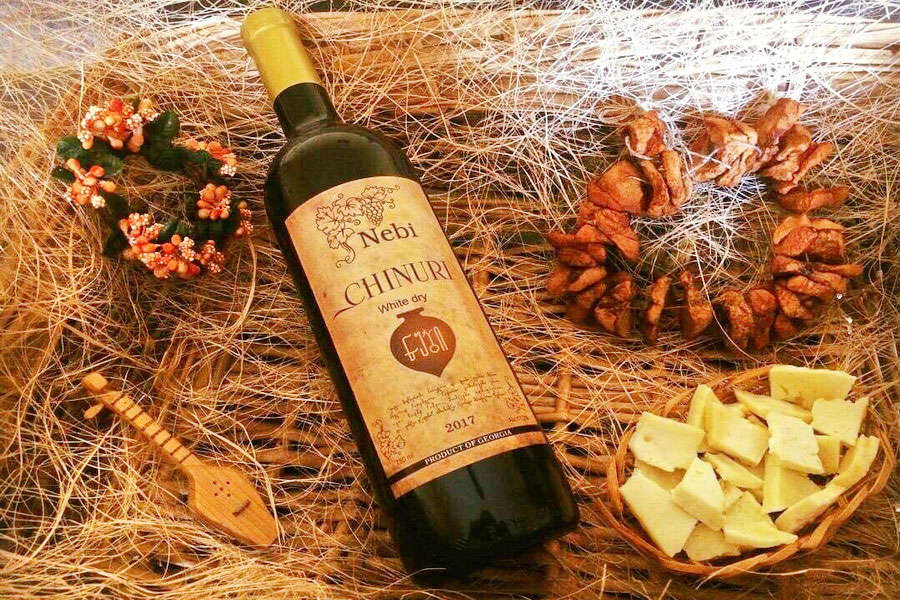 Nebi Winery, also known as Nebi Aslanishvili Winery, is a family establishment in the Georgian village of Chardakhi. Located just 35 kilometers from Tbilisi, it makes for the perfect day trip from the capital for anyone longing to get away from the hustle and bustle of the city.
The word "Nebi" means "palm of the hand", a moniker chosen to emphasize the hands-on involvement of winery workers at every stage of the winemaking process, from seed planting to bottling.
History of the Winery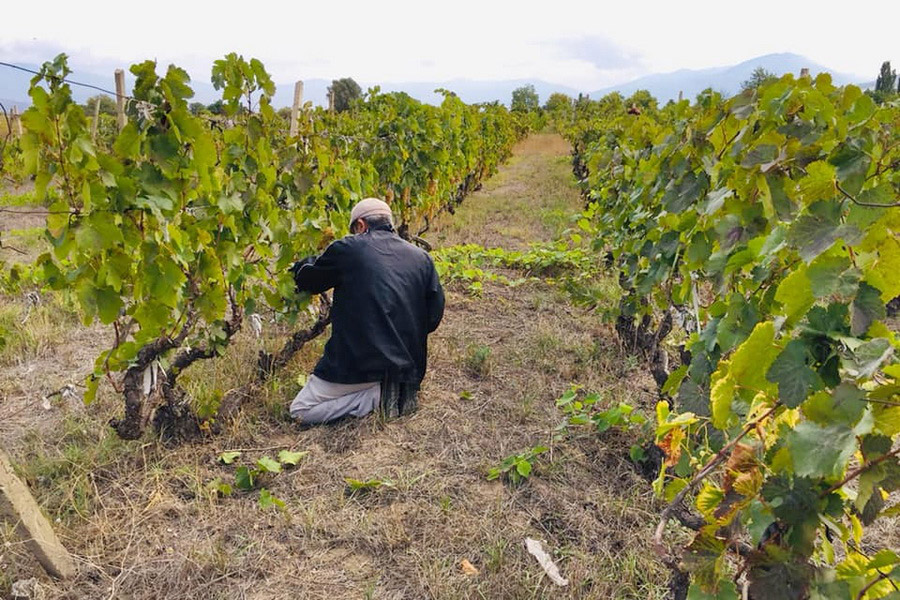 The original cellar at Nebi Winery was built some 300 years ago by the great-grandfather of Beka Aslanishvili. Beka and his parents decided to return to their roots in 2010-2011 by rebuilding their grandfather's cellar and recovering his old qvevri (Georgian earthenware vessels used for aging and fermenting wine). Unfortunately only one of the qvevri was intact, so the others had to be replaced. Yet by 2013, the family was able to bottle their first wine. In the following years the winery underwent various stages of development, and today its products are available on the Georgian market. In the pre-pandemic period the family even began employing local villagers in order to keep up with business. The manufacturing capacity of Nebi Winery has now reached an average of 3000 bottles per year.
Beka is convinced that wine is a philosophy for Georgians, and it is with this mentality that the family is able to create such authentic products. He believes that wine resembles the person who makes it, and by tasting the wine of Nebi Winery visitors can learn about Beka, his father and his grandparents.
From Vineyard to Cellar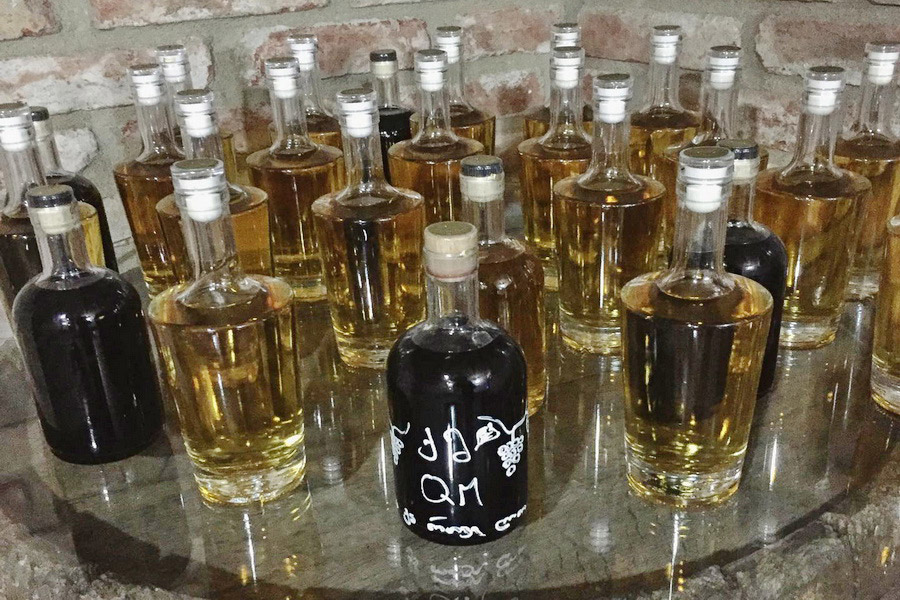 The vineyard of Nebi Winery stretches across 3000 square meters of land and is meticulously farmed to yield grapes with concentrated flavors and aromas. The grapes are then processed using traditional winemaking techniques, and the result is wines of the highest quality and character.
The area is well known for growing Chinuri, a white, high-acidity Georgian grape variety. The family produces most of their wine from this grape, but they also make red wine so as to appeal to a wide range of palates. Their red wine is produced from Saperavi and Cabernet grapes, which are imported from Dedoplistskharo Municipality in Kakheti, where Beka's maternal grandfather cultivates his own vineyards.
Future Plans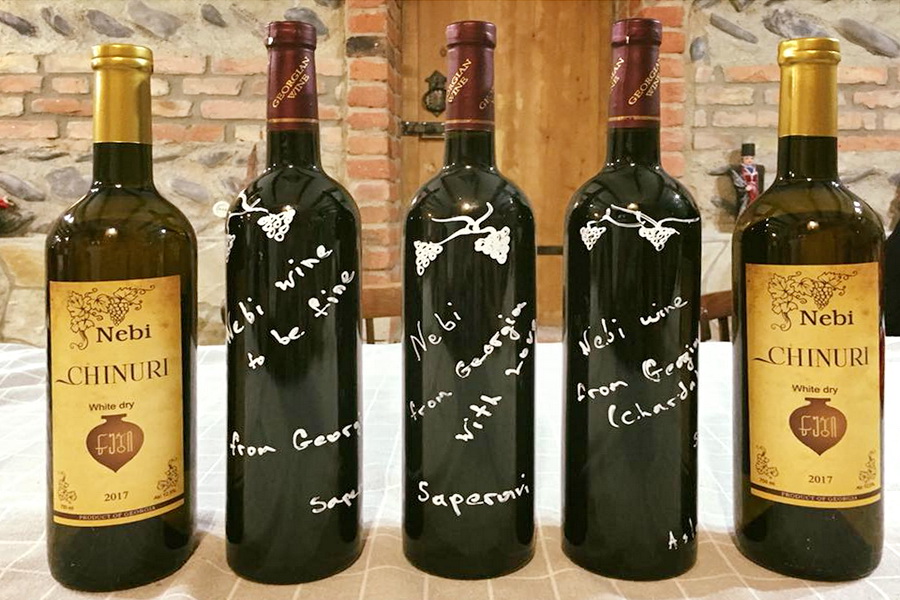 In 2017 Nebi Winery began to incorporate agrotourism with wine production, and today travelers may tour their vineyards, participate in grape picking and wine tasting and purchase products on the spot. Guests are also invited to enjoy homecooked meals and sweets like churchkhela (Georgian candy made of threaded nuts cooked in flour-thickened grape juice). Many visitors claim that Beka's wife makes some of the best khinkali (Georgian dumplings) in the area!
The family loves the direction in which Nebi Winery is headed and now plans to focus their efforts on the production of organic and bio wine, for which demand is steadily increasing.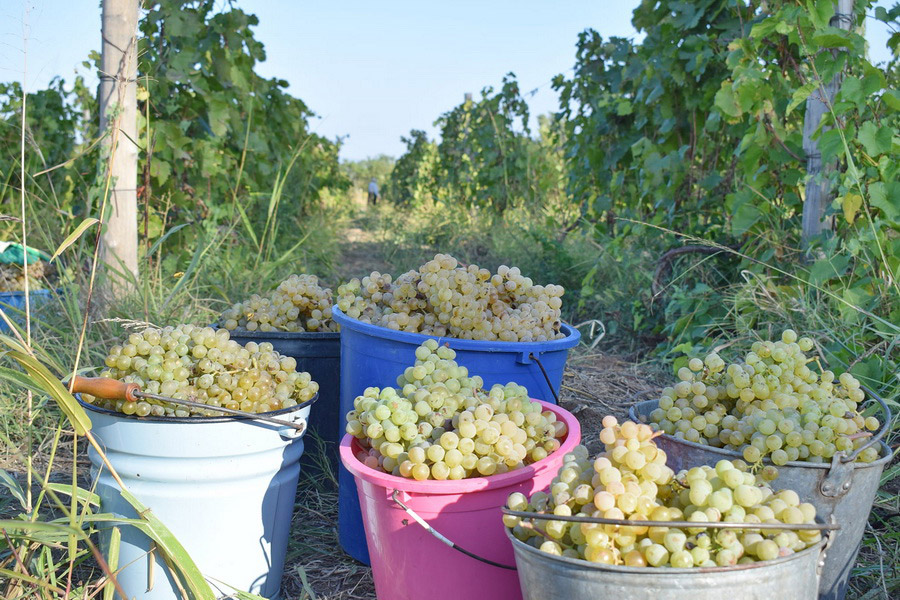 Visit this winery on the following tours:
Georgia Wine and Cheese Tour
Georgia Classic Tour
Please note: family wineries often receive visitors only upon prior booking and commonly do not accommodate walk-in travellers. We maintain exclusive relationship with top family wineries in Georgia. With Advantour, you can arrange your wine visit and enjoy a tour with the tasting in the cellar. To book a tour, please contact us here.