Begaso Family Winery, Georgia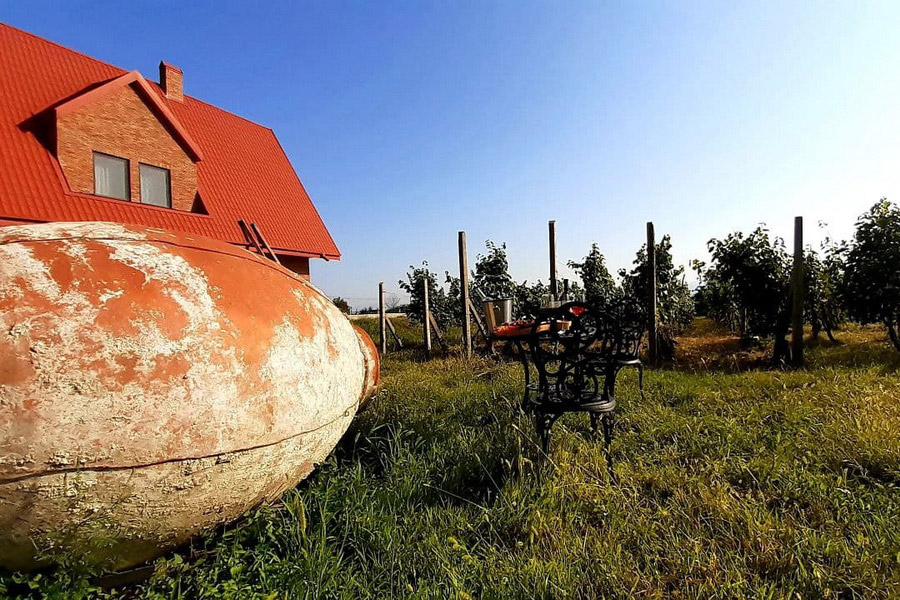 In the small village of Sabue near Georgia's Gremi Fortress is the newly opened Begaso Family Winery, an idyllic estate located near a vineyard and surrounded by the Caucasus Mountains. At Begaso, visitors can anticipate a relaxing day, a delicious lunch and even overnight options, all while enjoying some of the most tantalizing and traditional Georgian wines.
History of Begaso Family Winery
The Begaso family's winemaking history started in 2015 when Nunu and Giorgi, a sister-brother duo, decided to revive their grandfather Luka Mosulishvili's winemaking legacy. The challenge turned out to be the perfect opportunity to revitalize the rich and tempting aroma of traditional Georgian wine, which was largely lost during the 20th century when many local grape varieties were left neglected for years. The family set out to rediscover the lost grapes by tracking down fledgling plants one by one and bringing them to the fertile Alazani Valley in eastern Georgia, which is famous for its terroir and Kindzmarauli red wine.
Their winery estate now firmly established and open to visitors for wine tastings and lunches, the family has most recently begun to offer overnight lodging to interested visitors.
Wine
The Begaso family's mission is to cultivate local indigenous grape varieties and to produce wine in traditional Georgian qvevri vessels, believing that this ancient method is the only way to make truly authentic wines. In 2018, the Begaso family had their first harvest of two Georgian grape varieties, Saperavi and Rkatsiteli, and the same year planted four more: Mtsvane, Kisi, Khikhvi and Rkatsiteli Rosé.
All of the wines at Begaso Family Winery are organic, for the chief winemaker believes in letting the quality and character of the grapes speak for themselves. Sophisticated wine lovers will appreciate the incredible flavors which are both new to this world and older than history itself. Each distinct flavor is sure to impress connoisseurs while exciting the palettes of new wine lovers, inviting guests to share an exclusive vinicultural experience as they partake in wines whose origins go back more than 80 centuries.
If you'd like to spend some time in a tranquil village while appreciating Georgian wine-making culture and a satisfying culinary experience, be sure to plan a visit to Begaso Family Winery during your tour of Kakheti Region.
Please note: family wineries often receive visitors only upon prior booking and commonly do not accommodate walk-in travellers. We maintain exclusive relationship with top family wineries in Georgia. With Advantour, you can arrange your wine visit and enjoy a tour with the tasting in the cellar. To book a tour, please contact us here.