Giuaani Winery, Georgia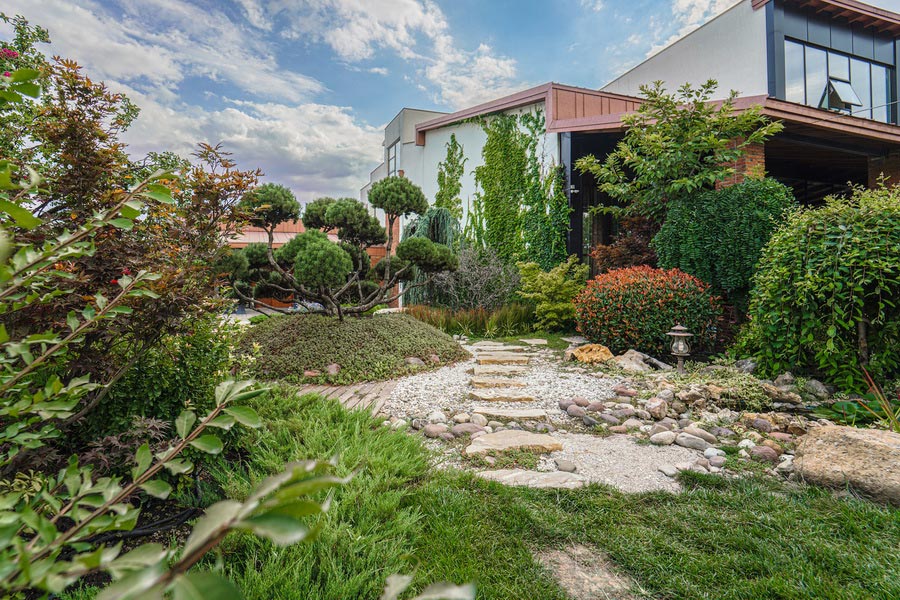 Giuaani Winery is a family winery in Kakheti Region, Georgia where excellency in wine production is achieved through the use of local grape varieties and a blend of methods old and new. Visitors will be treated to a tour of the premises and wine tasting in a relaxed environ, with the additional option to participate in culinary classes and dine in an on-site Georgian restaurant. Giuaani Winery provides the ideal setting to experience fine Georgian wines while immersing yourself in the winemaking culture of Georgia.
History
Giuaani Winery is located in Manavi village, whose name is derived from the local white grape variety Manavi Mtsvane (Manavi Green). It was the area's fertile land that first attracted the Giuashvili family in the 19th century, who resettled here from the nearby Manavi Fortress. They built their first house and filled their first qvevri wine vessel with the juice of pressed grapes, little knowing that these were the beginnings of a family winemaking tradition which would continue for generations. In a family cellar at Giuaani Winery today, visitors can still see 5 old qvevri vessels which date to 1894, when they were created in honor of a son's birth. Despite well over a century of experience, the family did not begin producing wine for sale until 2014, when Giuaani Winery was officially established. Today it churns out some 400,000 bottles annually.
Giuaani Wine
By combining ancient winemaking traditions with modern technology, the company produces a variety of high-quality wines. Giuaani Winery uses French and Caucasian oak barrels, Georgian clay qvevri vessels, a traditional wine cellar, stainless steel tanks and an impressive variety of grapes to offer a range of tastes in its wines. Some of the most popular varieties include:
- Red: Saperavi, Ojaleshi, Cabernet
- White: Manavi Mtsvane, Rkatsiteli, Kisi, Tsolikouri, Khikhvi
Nearly 20 varieties of Giuaani wine have received more than 60 awards at wine fairs across the globe.
Wine Tour and Tasting
When visiting Giuaani, you will be shown the production facilities, laboratory, bottling and chacha distillation facility and the traditional wine cellar stocked with oak barrels and qvevri. During the tour, a local guide will explain the function of each facility and answer any questions that you have. The wine tasting takes place in a cozy Georgian restaurant, where you will also have the opoportunity to pair wine with quality local food.
Additional Activities
Apart from food and wine, guests at Giuaani can try their hand at baking traditional Georgian bread (shoti) or making the famous churchkhela sweets from nuts and grape juice. Also located on the sprawling premises are a Japanese corner, a Georgian garden, a pond and a swimming pool. During the Rtveli fall festival, visitors can participate in grape picking and pressing the harvest with their feet in a traditional winepress called a satsnakheli.
Giuaani Winery also has a wine tasting room in Tbilisi, located at 39 Aghmashenebeli Avenue, New Tiflis.