Obene Winery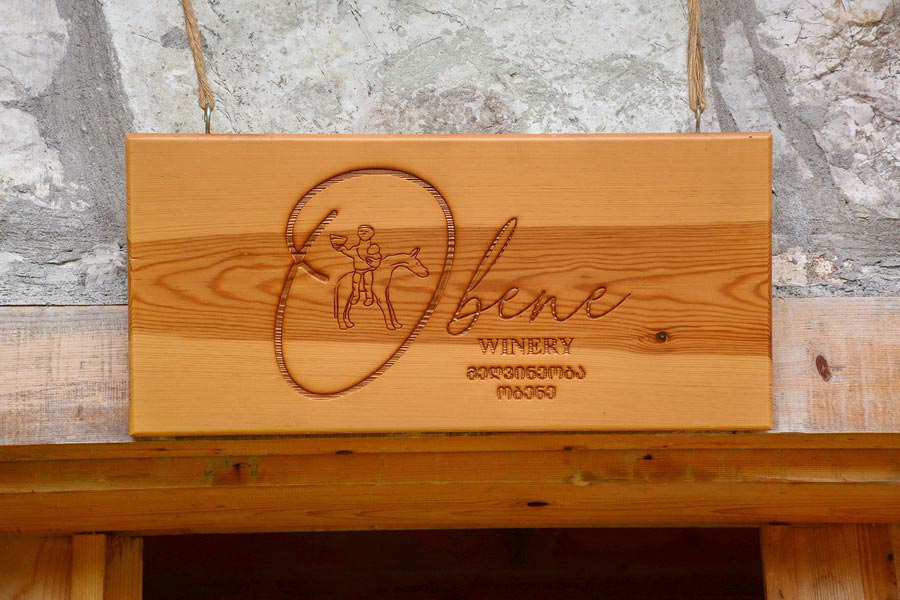 Obene Winery is a vineyard located in the small and beautiful village of Mukhuri, just a 45-minute drive from Zugdidi, Georgia. A family-owned winery, it specializes in high-quality wines produced from rare grape varieties like the white Chvitiluri and red Koloshi grapes. The owners also make Guda cheese and bread made from homegrown wheat, both of which pair well with their unique wines. During a visit to Obene Winery the personable hosts will give you a tour of the tranquil estate and wine cellar, share local winemaking traditions and offer you Obene wines along with mouthwatering homemade Megrelian food.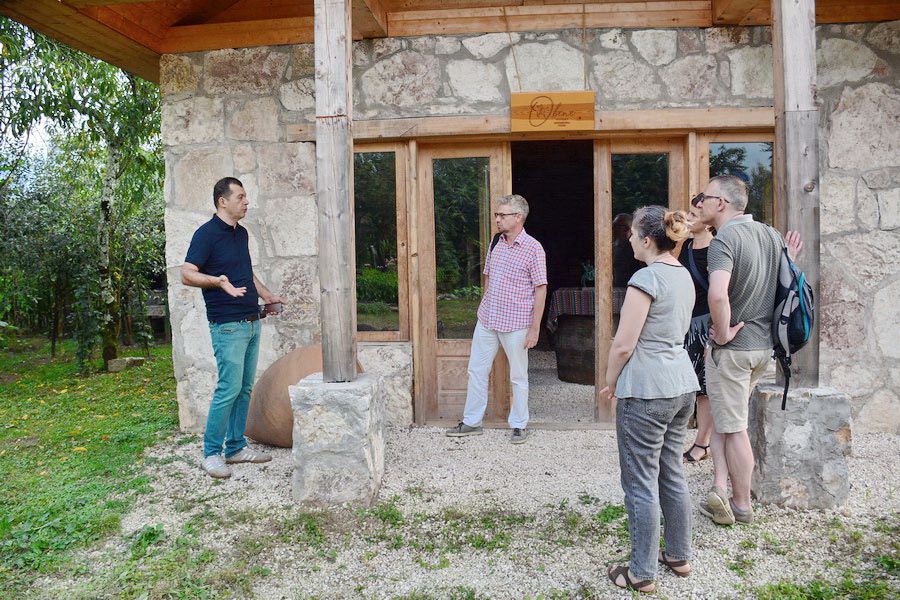 History of Obene Winery
The history of Obene Winery began when future winemaker Misha Tsirdava chose to escape his mundane job and chaotic city life with a move to the countryside. He became dedicated to reviving endemic grape varieties, producing wine and even exporting it to the US, Spain and France. After settling in Mukhuri village, Misha decided to explore Samegrelo Region in the hope of discovering rare endemic grape varieties. After a diligent search he found the Chvitiluri and Koloshi vines and planted them in his vineyard on an area of about 1 hectare. The chief winemaker launched his company in 2017, and the estate received its first visitors that same year. Obene Winery currently owns four hectares of vineyards and produces around 4,000 bottles of wine per year.
Company Logo
When visiting the winery, you will notice a statue of a woman on horseback who is holding a child in her left hand and a jug full of wine for guests in her right hand. The figure, which is also on the company logo and its wine labels, is a copy of a Bronze Age statue of a Colchis woman from the village of Tsaishi. It accurately conveys the nature of a Colchis woman, who even while riding a horse and caring for a baby is ready to greet her guests with wine!
The discovery of the statue in Samegrelo was a remarkable find which locals hope will be a prelude to the revival of wine culture in the region. Obene Winery has been one of the pioneer companies in the effort to popularize the ancient history of winemaking in Samegrelo Region.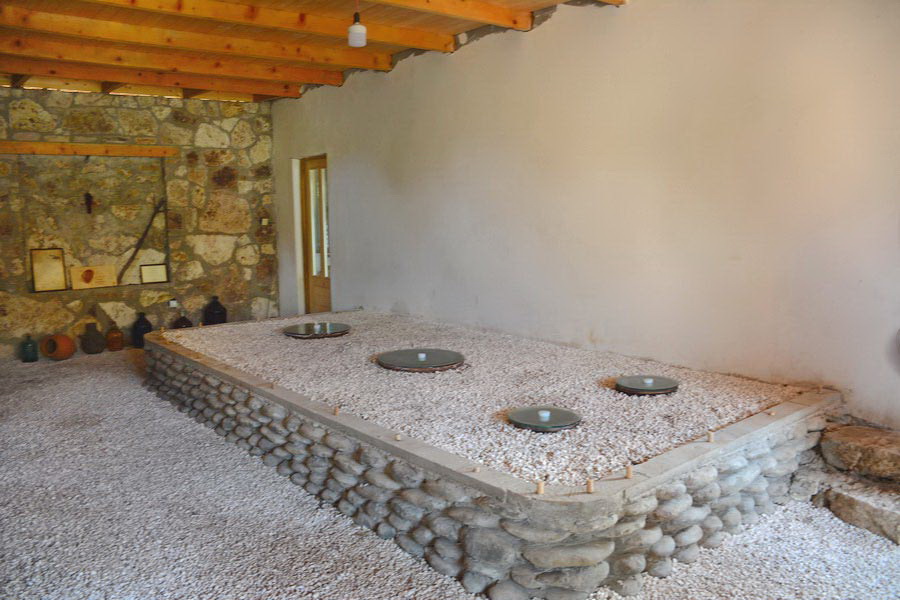 Obene Wines
Obene wines are produced in qvevri (large earthenware vessels used for the fermentation, storage and aging of traditional Georgian wine). Both rediscovered Megrelian grapes and other varieties are used to make delicious Obene wines such as Ojaleshi, Ojaleshi Orbeluri, Otskhanuri Sapere, Krakhuna and Tsolikauri. When French wine experts arrived in Georgia to participate in the restoration of extinct international vine varieties, it was here that they first tasted the Chvitiluri grape.
Chvitiluri is an amber wine with a dark straw yellow color and a strong, fruity aroma. This wine is best paired with fresh Guda cheese and fish. Alcohol content: 13.5%.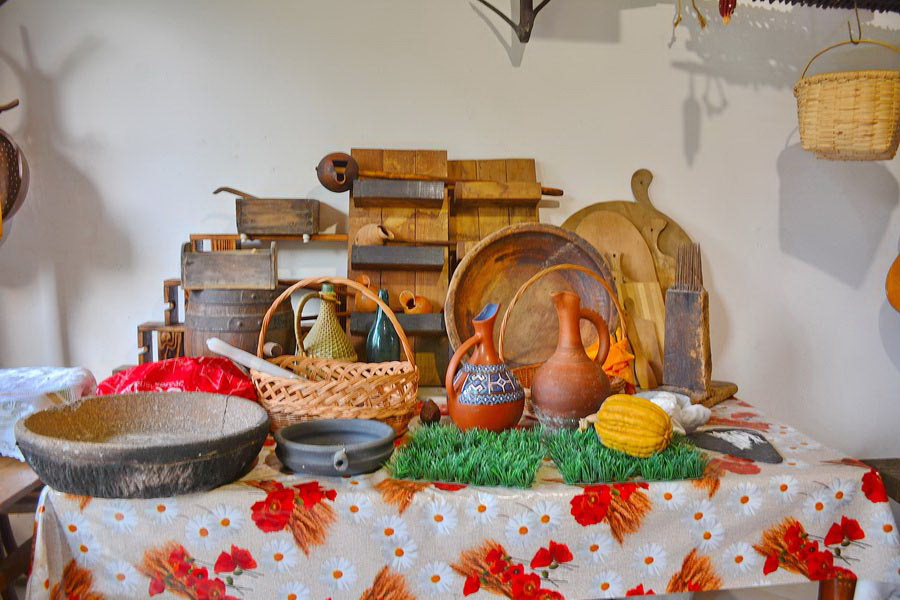 Ojaleshi wine is dark red and velvety with a rich aroma. Produced in qvevri, this wine has a hint of cherry and caramel along with a pinch of vanilla. This aromatic wine can be paired with many foods including meat (beef, lamb, veal, pork), pasta, spicy food and goat's cheese. Alcohol content: 11%.
Tsolikauri is a white wine characterized by lively aromas of peach, rose and citrus. Tsolikauri pairs well with cheese and leek salad, poultry and eggplant with walnuts. Alcohol content: 13.5%.
In Georgia you can taste Obene wines in local bars such as Wine Library and 8000 Vintages or at Obene Winery in Samegrelo, where Mikheil Tsirdava will be happy to provide you with firsthand information about his winery and the rare wines that he produces.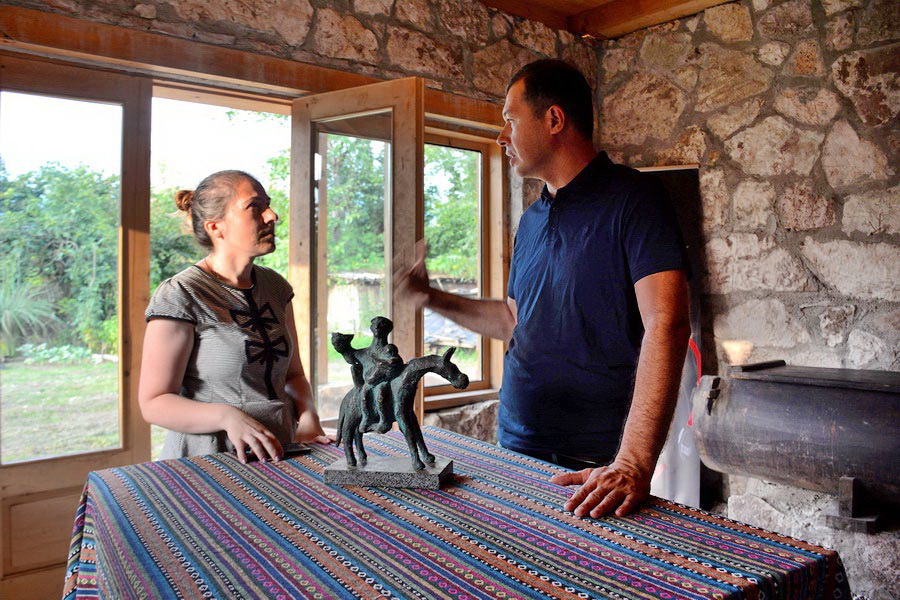 Please note: family wineries often receive visitors only upon prior booking and commonly do not accommodate walk-in travellers. We maintain exclusive relationship with top family wineries in Georgia. With Advantour, you can arrange your wine visit and enjoy a tour with the tasting in the cellar. To book a tour, please contact us here.