Merebashvili's Marani, Georgia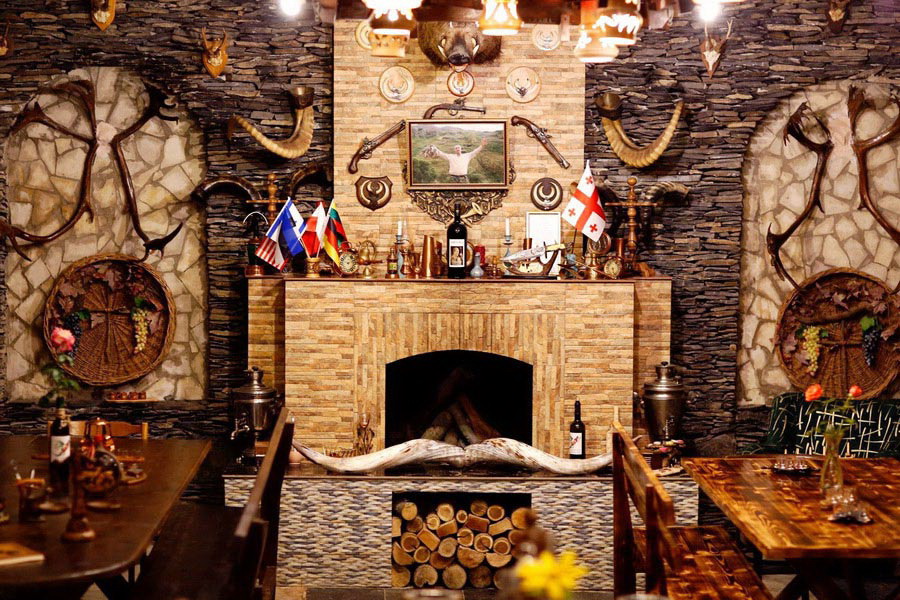 Merebashvili's Marani is located at the entrance to the small town of Kaspi, Georgia, which along with the surrounding villages is regarded as a leading center of viticulture and winemaking in Shida Kartli Region. A family winery, it is famous for its delicious artisanal wines produced from organic grapes.
Since opening in 1992, Merebashvili's Marani has been a popular destination for both Georgian and foreign travelers. The winery was founded by Gia Merebashvili, who ran the vineyards until his death in 2017, at which time his son, Shalva Merebashvili, stepped in to carry on his father's legacy. The small-scale establishment continues to be famous for blending ancient Georgian winemaking traditions with modern technology to produce high-quality products which never fail to delight visitors. A highlight for many guests is seeing the 9 traditional qvevri clay jugs stored in the cellar, which have a total volume of over 5000 liters and are used to produce qvevri wine, now recognized by UNESCO as a Monument of Intangible Cultural Heritage.
Merebashvili's Winery produces several types of wine, including Tavkveri and Shavkapito (red dry), Chinuri and Guruli (white dry), Tavkveri Rose and traditional Chacha (pomace brandy), all of which are made from grapes grown in an organic vineyard belonging to the winery. The one-hectare vineyard sits at 550-650 meters above sea level in the famous Okami Valley, which is known for its mineral-rich soil and proximity to the mountains. The region's continental climate, precipitation patterns and plenteous sunshine provide ideal conditions for growing unique grapes which add a distinct flavor to the wine.
On a tour of Merebashvili's Marani, visitors will experience famous Georgian hospitality while enjoying fine-quality wine, homemade local dishes and freshly baked bread served up in a cozy dining room. A stop at this winery is sure to add flavor to your Georgia vacation!
Visit this winery on the following tours:
Kartli Wine Tour from Tbilisi
Day Tour to Family Wineries (from Tbilisi)
Georgia Grand Wine Tour
Please note: family wineries often receive visitors only upon prior booking and commonly do not accommodate walk-in travellers. We maintain exclusive relationship with top family wineries in Georgia. With Advantour, you can arrange your wine visit and enjoy a tour with the tasting in the cellar. To book a tour, please contact us here.