Gostiny Dvor, Saint-Petersburg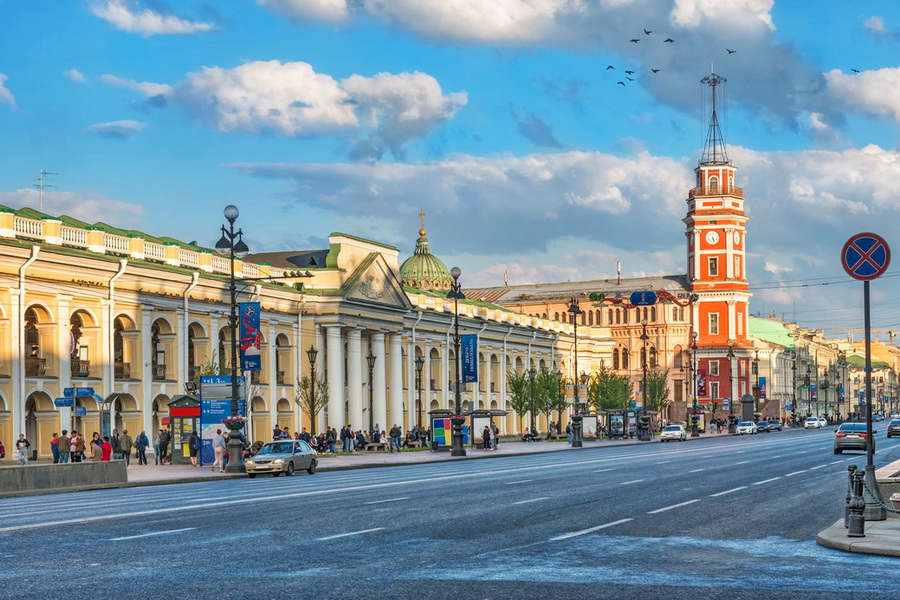 Gostiny Dvor can be found not only in Moscow but also in St. Petersburg where it is as famous and has no less interesting and long history. In fact, the tradition of the construction of Gostiny Dvors - large shopping centers – existed in all the major cities of Russia. The background of Gostiny Dvor in St. Petersburg goes back to the first years of St. Petersburg. Right from the very beginning Gostiny Dvor immediately became the largest trading center of the city. Throughout its long history Gostiny Dvor has witnessed a lot memorable events. Prominent architects took part in its construction. Many celebrities used to attend it; writers used it as the backdrop for their books.
Gostiny Dvor is a monument of Russian architecture of the 18th century. It was built in the form of improper quadrangle. It is a very long two-storey (admittedly there is a third floor which serves as a warehouse) passage with arched arcade showcases. For decades the exterior of Gostiny Dvor has changed repeatedly. With time, intricate decorations, allegorical figures were added, columns and capitals were decorated with garlands. After the renovation of 1960 some shops disappeared. They were replaced by large bright halls of a single department store. Nowadays it houses one of the largest department stores in the city.