Cabin of Peter the Great, St. Petersburg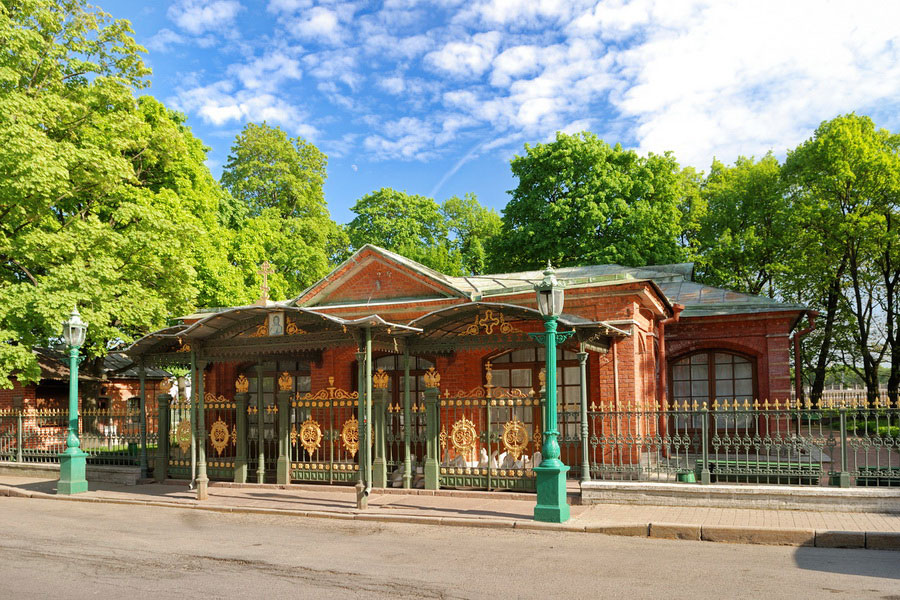 Working Hours: 10:00 to 18:00 (Mon, Wed, Fri, Sat, Sun)
Thursday: 13:00 to 21:00
Closed Tuesday
Note: Tickets are sold up to 30 minutes before closing time
Russia's major sites possess the uncanny ability to surprise and impress even the most well-seasoned of travelers, and Cabin of Peter the Great in St. Petersburg is no exception. The first residential home to be built in the future capital and the first home of Peter the Great in St. Petersburg, it is the only wooden building in the city which has survived from its time period.
The cabin was built in the spring of 1703 along with St. Petersburg Fortress (now called Peter and Paul Fortress) and was presumably assembled by soldiers in only 3 days. A precursor to the Summer and Winter Palaces in St. Petersburg, its construction is considered the catalyst for the urban development of the city.
The three-room summer house was built from pine logs but painted to resemble the red brick style popular in contemporary Dutch architecture, which Peter the Great was very fond of. This in turn gave rise to its nickname "Red Mansion". The House of Peter I surpassed the limits of Russian architecture of the time: Its sloped roof was covered with wooden shingles and its inner doors decorated with floral paintings salvaged from Swedish ships. Wide, three-leaf windows served to visually expand the interior, giving the impression that its measurements far exceeded its modest 18x6x5.7 meters.
The largest room, whose walls were whitewashed and upholstered with canvas, was designated as the tsar's study, while a smaller room served as the bedroom where Peter the Great lived for several years. After his death, his daughter Elizabeth Petrovna converted the dining room into a chapel housing one of her father's most beloved icons, the Saviour Not-Made-By-Hands. The icon was relocated to Transfiguration Cathedral in 1929, and today the dining room has been recreated to reflect its 18th-century atmosphere. Each room of the cabin is furnished with Peter's personal belongings, including a sign marking the king's height, a cast of his hand, his special pipe and a chair purportedly built by the Emperor himself.
A stone verandah encircling the house, repaired through the centuries, has protected it against the elements for 250 years. Today it houses a museum where Peter's personal belongings, items current to his day, information on the founding of St. Petersburg and archives of the Great Northern War are displayed.
Almost from its inception, the historical value of the Cabin of Peter the Great has been appreciated. In the 1870s it was enclosed with an iron fence bearing imperial insignia. In its garden plot, the royal family would plant oaks with a special silver shovel to commemorate significant dates. Many of these trees have survived to our day and are joined by a prominent bronze bust of Peter I.
Cabin of Peter the Great in St. Petersburg is located within walking distance of Aurora Cruiser and Peter and Paul Fortress, and a tour of its premises can usually be completed in an hour.