Savior on Blood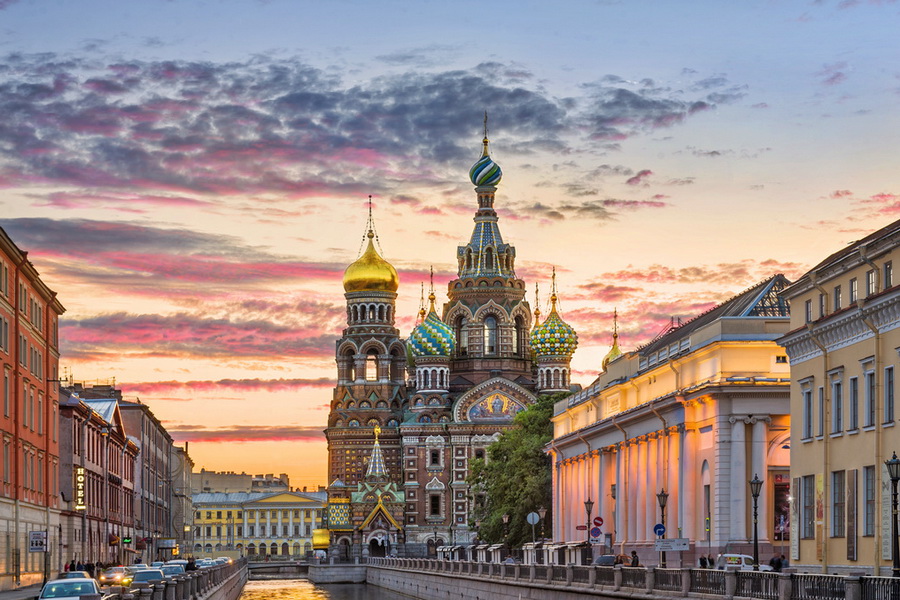 The most striking diamond in the crown of St. Petersburg is the Temple of Savior on Blood. This beautiful cathedral attracts tourists from all over the world due to its originality of architecture, richness of decoration and interior.
The temple was built on the site of Emperor Alexander II assassination by terrorists on March 1, 1881 on the embankment of the Griboedov Canal. Hence the name of the temple: On Blood. To commemorate the memory of the martyr-czar it was decided to erect a cathedral. The construction of the cathedral became the popular affair. From all parts of Russia people carried precious stones and materials for the church interior decoration Icons, frames and other church attributes were made at well-known factories in all parts of Russia.
The cathedral, standing 8 m tall, was built in 1893-1907 by the architect I.V. Makarov, and A.A. Parland. It looks very much like St. Basil's Cathedral in Moscow and amazes with similar unique architectural forms and rich colorful mosaic. The temple is decorated with 9 domes, each of which is not like another, and has its own decor. The domes are covered with gilded sheets and colorful enamel; the dome above the altar – with golden smalt.
The cathedral is faced with granite and marble. The cathedral's floor is made of colored marble Genoa. External entrance doors are of laid-on bronze. The decorative design of the cathedral contains different types of semi-precious stones - jasper, rock crystal, topaz, and others. Numerous mosaics lavishly decorate the temple from the outside. The panels showing evangelical scenes adorn the pediments of the four temple's porches.
Inside, the temple is almost completely covered with mosaic. The mosaics occupy 7,050 square meters. The cathedral's décor is plentiful: figured platbands, kokoshniks, bands, tiles, glazed tiles. The inner space of the temple includes the exact spot where Alexander II was killed. The temple was consecrated in 1907. The base has 20 granite boards telling about the major events of the reign of Alexander II and his reforms; the bell tower displays the emblems of provinces and regions of Russia.