Kazakhstan Travel Guide

Before Arrival
Best time to visit Kazakhstan
The best time to visit Kazakhstan is in the spring or autumn, as the weather is the best. Summer tours are also possible, as long as they don't visit the hottest regions of Kazakhstan. Baikonur launch tours, the most exciting tour in Kazakhstan, are available year round. In this travel guide, you can learn everything you'll need to make the most out of your trip to Kazakhstan. Check out the links below for information about tours, festivals, holidays, and exhibitions.
Citizens of 60 countries DO NOT NEED a visa to enter Kazakhstan. Depending on their nationality, foreign citizens can stay in Kazakhstan for 14 to 90 days visa free. In all other cases, foreign citizens should apply for a visa at diplomatic representations of Kazakhstan abroad. Citizens of 5 countries do not need a letter of invitation (LOI) or visa support provided by a travel agency. The following links provide more details for questions regarding visas to Kazakhstan.
Temperature & Precipitation
Currency exchange & Credit cards
Currency exchanges in Kazakhstan are quite well developed, so it is easy to exchange US dollars, euros, and Russian rubles in banks, exchange offices, and airports. Banks in Kazakhstan are open from 9:00 until 18:00, Monday to Friday. VISA and MasterCard are accepted in many places, and there are ATMs in cities and in airports.
The most convenient way to get to Kazakhstan is to take a flight to one of the two biggest cities, Astana or Almaty. It is also possible to travel from Russia or Uzbekistan to Kazakhstan by train, or to drive over a land border from Uzbekistan or Kyrgyzstan, as the capitals of these two countries are quite close to the border with Kazakhstan.
Registration is one of the most important points. Upon arrival in Kazakhstan, tourists receive a migration card where hotel stays/registration will be recorded. Citizens of 47 countries are exempt from registering, but all others need to register within the first five days at the migration office. Registration is not required for a stay of fewer than 5 days (arrival and departure days, as well as weekends, are counted within this five day limit).
After Arrival
Kazakhstan is a very large country, so the best way to travel around is by local flights. There are also railway connections between the largest cities. Some destinations cannot be reached by train or flight, and for these places we offer car rentals and drivers.
There are many hotels of various classes in Kazakhstan, from budget 2- to 3- star hotels to luxury 5-star accommodations. Check out time-tested hotels and book accommodation to suite your needs below.
Choose your travel style
Cultural Tours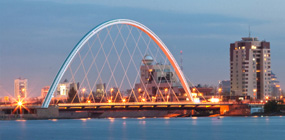 Active Tours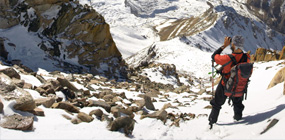 One-day Tours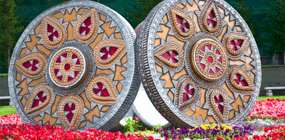 Weekend Tours