Kyrgyzstan Travel Guide

Before Arrival
Best time to visit Kyrgyzstan
You can visit Kyrgyzstan any time of the year and have a great travel experience. In spring and autumn, you can see the main cultural sights with nice weather, in summertime – enjoy rest by the famous Issyk-Kul Lake, and in winter - take a trip to the ski-resorts near Bishkek and Karakol. In summer, you can also visit one of the ethno-fests where you can learn more about nomad customs and traditions of Kyrgyz people. Our Kyrgyzstan travel guide has collected everything that might add value to your journey to this nomadic country.
Visa-free entry to Kyrgyzstan is valid for the citizens of more than 60 countries from 30 up to 90 days. Some 21 nationalities do not need LOI/Visa Support from a travel agency to apply Kyrgyz visa and can obtain it on arrival at the international airport in Bishkek. If you have not found your nationality in the following links of our Kyrgyzstan travel guide, check out addresses of embassies and list of documents required for visa application.
Temperature & Precipitation
Medications & Vaccination
There are no vaccination prerequisites to enter Kyrgyzstan. Import of medicine for personal use include some restrictions: it is prohibited to import illegal drugs. In case you need to take medical drugs that are restricted, we recommend you to declare on entry/exit, and hold doctor's prescription handy.
The fastest and the most comfortable way to get to Kyrgyzstan is to fly to the Manas Airport in Bishkek that receives daily flights from the largest cities of Europe and Asia. It is also possible to fly to the southern city of Osh, where you can take flights only from Central Asia and central parts of Russia. Driving to Kyrgyzstan is possible from China, Kazakhstan, Tajikistan and Uzbekistan. You can also travel to Bishkek by train from Moscow and other cities of Russia, but it would be a long and uncomfortable path.
Registration at the local police office OVD/OVIR is a must for all staying in Kyrgyzstan from 5+ days, excluding the citizens of 92 countries. The registration waiver period differs depending on country. Please keep registration slip handy, as it will be checked on departure along with visa validity and declaration form. It is required to declare valuable goods and amount of exporting currency in the customs declaration form. There is no exact restriction for exporting currency. Goods, purchased in Kyrgyzstan, will be checked for cultural value.

Registration free countries.pdf
After Arrival
Mountainous landscapes make a car the main type of transport in Kyrgyzstan. You will enjoy many breathtaking views driving through passes and winding serpentine roads. We offer pick up/drop off services, rent-a-car, as well as long way transfers from/to any point of this nomadic land. Internal flights connect only the cities of Bishkek and Osh.
There is a large selection of hotels and guesthouses in Kyrgyzstan. In Bishkek you have choice from a budget hotel to high end hotels. In sanatoriums of Issyk-Kul it is possible to choose from modest standard rooms to luxurious cottage houses for a big company. Check out hotels in the major cities of Kyrgyzstan and book your stay.
Choose your travel style
Cultural Tours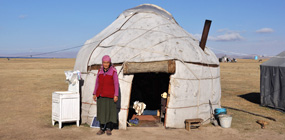 Active Tours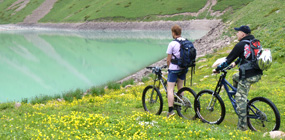 Skiing Tours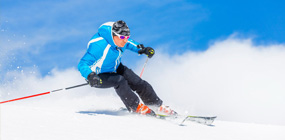 One-day Tours