Georgia Travel Guide

Before Arrival
Best time to visit Georgia
You can visit Georgia any time of the year. Traveling throughout the year can be fun and exciting here. Georgia is world renowned for the winter sports havens of Gudauri and Bakuriani. Optimal skiing conditions last from October to April. Late spring and summer in Georgia are perfect for beachgoers flocking to the Black Sea coast for water sports and sunbathing. Autumn is popular among wine enthusiasts and sommeliers for the vintage harvest. Fall colors of the vast and varied flora of Georgia are among the most scenic anywhere.
Entry to Georgia without a tourist visa is permitted for up to 365 days for citizens of 95 countries. If your country is not included in this list, there are 50 countries, visa or permanent residence holders of which can visit Georgia without visa. A comprehensive list of these countries is available
here
. If a visa is required for your nationality, you can apply at the Georgian Embassy nearest you or via electronic application at
www.evisa.gov.ge
.
Temperature & Precipitation
Medications & Vaccination
No vaccination/inoculation is required to enter Georgia. Some restrictions apply to certain medications which might require a notarized prescription. Some medications are not permitted in Georgia. Please see the list below.

List of prohibited drugs.pdf
The most convenient means of travel to Georgia is to fly to Tbilisi, the capital city. You can also travel by train from neighboring countries such as Armenia and Azerbaijan. It is possible to drive to Georgia by car from Russia, Azerbaijan, Armenia and Turkey. Sea lovers can travel to Georgia via ferry from Sochi (Russia) and Illichivsk (Ukraine). Our Georgia travel guide has collected details for any means of arrival you prefer. Check out the links below.
You must declare any personal items of value and notify customs if you are importing more than 30,000 GEL in cash(Georgian Lari)which is equivalent to approximately 11,500 USD (as of November 2017). It is allowed to import up to 200 cigarettes, not more than 3 liters of wine, and 10 liters of beer duty free. Import of explosives and illicit drugs is prohibited. It is also prohibited to export items of cultural and historical value from Georgia, unless you have permission from the Ministry of Culture of Georgia.
After Arrival
Transportation infrastructure is well developed in Georgia. Travel within the regions of Georgia is possible via plane, train, coach, minibus and car. Please see the links below for comprehensive information on the most popular means of transport:
Hotels in Georgia offer travelers an impressive range of options. Luxury, standard and budget accommodation can all be found in most cities. The tourism hubs of Tbilisi and Batumi offer the widest selections. Please see the links below to find the option that best suits your travel needs and make a reservation with the help of our Georgia travel guide.
Choose your travel style
Cultural Tours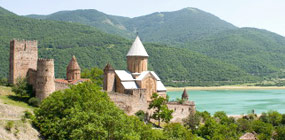 One-day Tours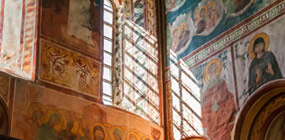 Winter Tours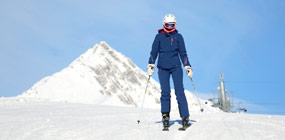 Wine Tours