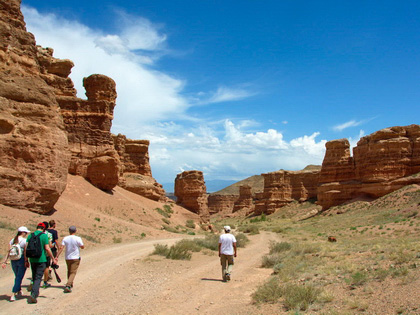 Would you like to extend your trip?
Charyn Canyon Pre-tour
Before your Central Asia or Silk Road tour, why not take the opportunity to explore the enigmatic and elusive land of Kazakhstan more deeply? A journey to take in the spectacular natural surroundings of Charyn Canyon will allow travelers to see the rugged beauty of this country.
View the Tour